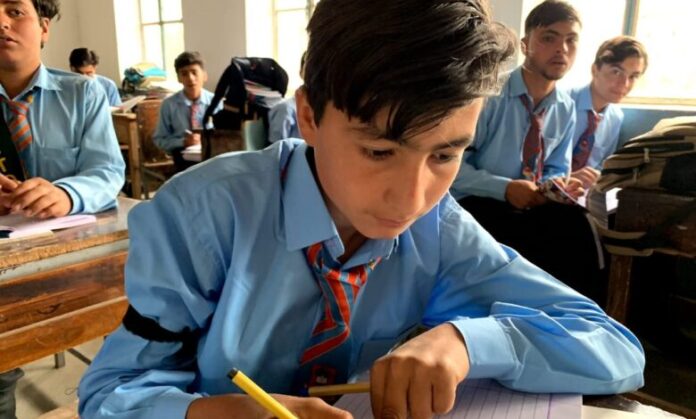 Adnan Haider
After an 18-day closure following the May 4 incident in the Kurram district of Khyber Pakhtunkhwa, educational institutions have finally reopened. However, protests against the incident continue to persist within schools.
Deputy Commissioner Syed Saiful Islam has issued a notification to reopen all public and private educational institutions in the district, effective from the previous day. As per the notification, all educational institutions in the district have resumed their operations.
Meanwhile, the All Teachers Association Kurram has decided to organize commemorative programs from Monday to Wednesday in all schools of the district to honor the martyrs. During these programs, a five-minute silence is observed in memory of the fallen, and Fatiha (a prayer) is recited.
Also Read: A history of communal riots in Kurram district: recent incidents raise concerns
The association's General Secretary, Master Qaiser Hussain, stated that their protest will continue until the perpetrators of the teachers' killings are brought to justice.
Abid Hussain, the president of Kurram Teacher Valley, expressed the prevailing atmosphere of grief and anxiety in the schools, stating that it feels as though everyone has suffered a personal loss. On the first day of school, no academic activities were conducted as the attention of both the teachers and students was solely focused on the tragic incident.
On May 4, armed assailants stormed Government High School Tari Mangal, resulting in the deaths of seven individuals, including teachers. Prior to this incident, a person was killed in a firing incident on Shalozan Road, which ultimately led to tragic events at the school. Following the incident, the district administration swiftly closed down all government and private schools and colleges, with internet services also suspended in the area.
Hits: 47