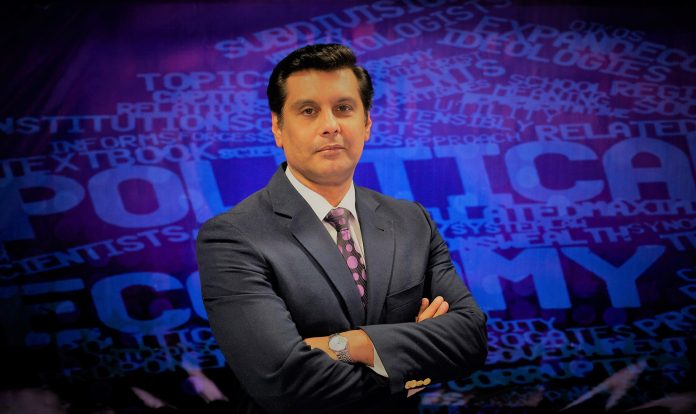 Senior journalist and anchorperson Arshad Sharif was shot dead by the Kenyan police in Nairobi on Sunday in what the police claimed as an incident of 'mistaken identity.'
In a statement Kenya's National Police Service confirmed that death of the journalist at hands of cops.
It said that the incident took place at a barricade setup up by police personnel following information about a stolen car. "The deceased motor vehicle came upon the police barrier which they drove through. It is then they were shot at fatally injuring Arshad Muhammad Sharif," the statement said.
It said that National Police Service regrets this unfortunate incident. "Competent authorities are currently investigating the incident for appropriate action," the police added.
Also Prime Minister Shehbaz Sharif wrote on Twitter that he had spoken to the Kenyan president over the murder of journalist.
"Just had a telephonic call with Kenyan President William Ruto about the tragic death of Arshad Sharif in Nairobi. I requested him to ensure fair and transparent investigation into shocking incident. He promised all-out help including fast-tracking the process of return of the body to Pakistan," the Premier said.
Earlier on Monday morning, Arshad's wife Javeria Siddque took to the Twitter to confirm the murder of her husband in Nairobi.
"I lost friend, husband and my favourite journalist Arsahd Sharif today, as per police he was shot in Kenya. Respect our privacy and in the name of breaking pls don't share our family pics, personal details and his last pictures from hospital. Remember us in ur prayers," she said.
She also requested the social media users to respect their privacy and avoid sharing family pictures, personal details and her slain's husband last pictures from hospital.
Killing widely condemned
Pakistani social media erupted into an uproar soon after the news of the senior journalist spread, with widespread condemnation of the murder.
Prime Minister Shehbaz Sharif and President Arif Alvi regretted the killing of the journalist.
"I am deeply saddened by the shocking news of journalist Arshad Sharif's tragic death. May Allah SWT grant him a place in Heaven. My deep condolences and prayers for the bereaved family," the premier wrote.
President also turned to the Twitter to condole the death of the journalist
"Arshad Sharif's death is a great loss to journalism and Pakistan.
May his soul rest in peace and may his family, which includes his followers, have the strength to bear this loss," he said.
Former Prime Minister Imran Khan also condemned the killing of senior journalist.
"Arshad Sharif's murder has sent shock waves across Pak. It has highlighted an ongoing targeting of anyone who dares to criticize or question those holding power. When will our senior Judiciary act to ensure our citizens fundamental rights enshrined in the Constitution are protected & safeguarded against excesses by the State & govt. We have seen citizens, politicians, journalists & human rights defenders intimidated, arrested, charged with terrorism & incitement to mutiny, tortured. We see fake cases, misuse of power by different executive branches expanding. We saw a foreign abetted regime change conspiracy taking place sending Pak into chaos. But senior Judiciary continues to remain aloof. When will the Judiciary move to act against State institutions that are defying all laws & violating the Constitution? It is high time they did," PTI chief noted.
The journalist had left Pakistan earlier this year after sedition cases were registered against him due to his harsh criticism of ouster of the former Prime Minister Imran Khan government.
Hits: 68