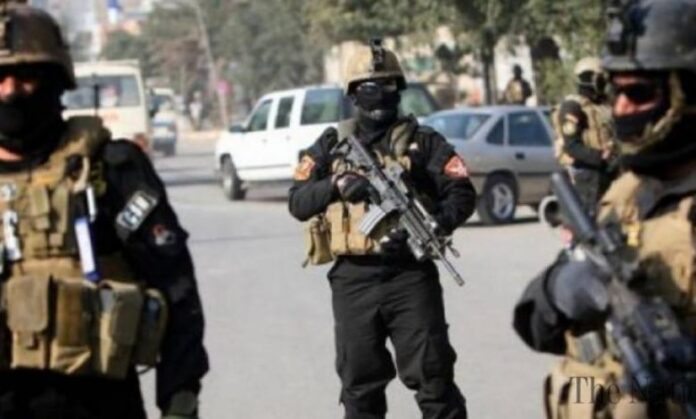 Seven militants including three under detention prisoners were killed when militants ambushed Counter Terrorism Department (CTD) team transporting the detained militants to Bannu from Miran Shah.
CTD said that three unde-detention militants and four attackers were killed in exchange for fire with police personnel during the clash.
The incident took place on Monday night in the Mir Ali Bypass Road. Police said some of the attacker managed to escape in cover of darkness.
CTD said that the slain militants were involved in hand grenade attacks and targeted killings of security forces and police personnel. Four machine guns, cartridges and other arms were also recovered from the possession of the slain militants.
CTD said that attackers were trying to free their detained accomplices. Besides, it said that slain militants were also involved in the hand grenade attack on Cantt police and targeted killing of constable Iftikhar. Heavy contingents of the police and security forces launched a search operation in the area following the attack.
The slain militants were identified as Arshadullah, Abdur Rehman and Mehr Din. The slain militants, according to the CTD were affiliated with the Zarrar Bannuchi group, Zafeeruddin group and Zar Gul groups of the outlawed Therik Taliban Pakistan. Identity of the fourth attacker has not yet be ascertained.
Two law enforcement personnel were also injured in firing and hand grenade attack from militants.
It is worth mentioning here said that CTD Mardan region had earlier on February 9 in an intelligence based operation had killed two militants in Nowshera.
Police had identified the slain militants as Muhammad Zeeshan and Salan, who were wanted to CTD in several heinous crimes committed in Mardan and Charsadda district. In addition to this, they were also involved in the murders of three murders of cops in different areas of Charsadda district.
Hits: 14