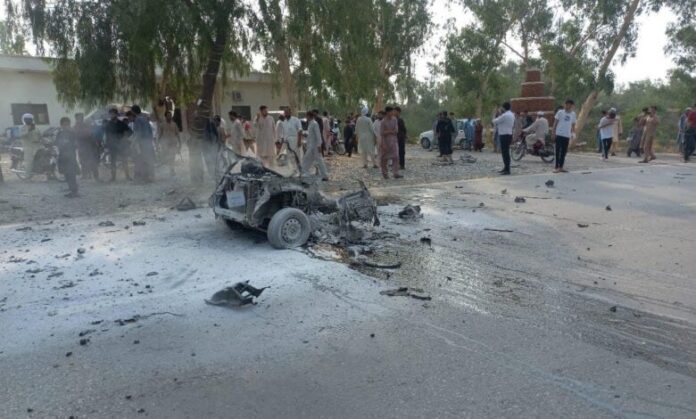 The police have made significant progress in the investigation of the suicide attack that occurred in Peshawar's Hayatabad area. They have obtained the chassis number of the vehicle used in the attack, providing a crucial lead in the case.
Sources indicate that the face of the suicide bomber is clear and can be identified. Photos of the attacker's face have been sent to Nadra (National Database and Registration Authority) for identification purposes.
Additionally, it has been revealed that the explosive material was stored in the trunk of the vehicle, and a dangerous type of explosive substance was employed.
Also Read: Downy Mildew Devastates Onion Crops in Upper Dir
The bomb disposal unit has concluded its investigation and determined that approximately 20 to 25 kg of explosives were used in the blast. The explosives were concealed within the CNG tank of the vehicle.
To ensure a comprehensive investigation, a high-level committee has been formed by the police. This committee comprises teams from the counter-terrorism department, police, and the bomb disposal unit.
Yesterday's suicide attack in Hayatabad resulted in the injury of 8 officers who were traveling in a security forces vehicle.
Hits: 20