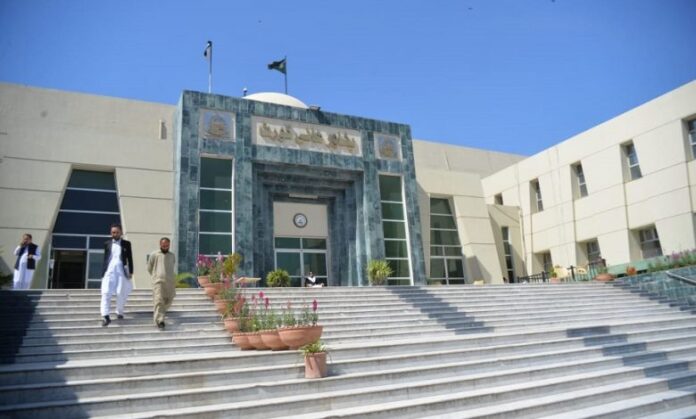 A lawyer has approached the Peshawar High Court against former Prime Minister Imran Khan's statement about hiring two assassins from South Waziristan to kill him.
Earlier this week, the former Prime Minister in his speech claimed that two assassins from South Waziristan have been hired to murder him. He said that he had all the evidence to regarding the assassination conspiracy.
Sajjad Ahmed Mehsud Advocate has filed the writ at the PHC against the former premier statement. The petitioner has stated that the former premier through his statement presented a bad image of the area by linking it to terrorism.
He stated that this statement has caused anguish to the local tribesmen.
The petitioner stated that the PTI chief has not mentioned sources for his claim and leveled allegation against the local tribesmen. "If the former premier fails to mention sources for his claim then legal action shall be taken against him," he said.
Besides, the petitioner said that people of South Waziristan were already facing multitude of problems. "In such a situation, a claim from the former prime minister will curtail the freedom of the movement of the tribesmen," he said.
Earlier in November last year, PTI chief was injured in an assassination bid during his Haqeeqi Azadi March in Wazirabad area of Punjab. A shooter opened fire on the truck-top on which the former premier and other senior party leadership were leading the march. Imran Khan received injuries in his leg in the attack, which left a person dead and 10 others were injured. A gunman who allegedly attacked the former prime minister was apprehended from the scene. The gunman also made an controversial video statement, which was aired on TV channels.
Earlier this month, he also accused the former president Asif Zardari of conspiring to kill him.
Hits: 24