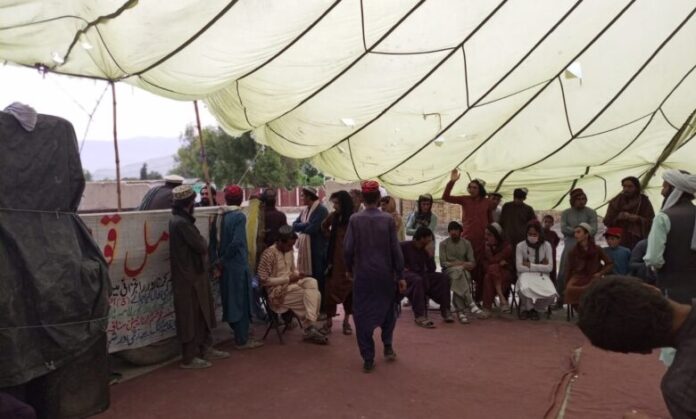 In South Waziristan's Birmal Tehsil, the protest organized by the Birmal Qaumi Ettihad has entered its fifth day, with participants highlighting the lack of facilities and demanding solutions to their problems.
According to the organizers, Birmal Tehsil, with a population of 100,000, suffers from a severe lack of educational facilities, with only three, that too inactive, schools in the area. Additionally, the absence of a standard hospital is causing difficulties for the local residents.
They further highlight that the internet service in Birmal has been suspended for the past 10 days, compounding the challenges faced by the community. Broken roads, deteriorating law and order, and extensive load shedding of up to 22 hours per day have further exacerbated their plight.
Also Read: Financial Difficulties: Increased Concerns Over Closure of Peshawar's BRT Service
MNA Ali Wazir, who represents South Waziristan, has joined the sit-in for the fifth consecutive day, expressing his support for the participants and pledging to convey their demands to higher authorities.
It is worth mentioning that Ali Wazir had previously raised the issues of Tehsil Birmal and the internet shutdown in the National Assembly, urging the government to promptly address the demands put forth by the Birmal Qaumi Ettihad.
However, the organizers express disappointment as no contact has been made by the district administration thus far to listen to their concerns and work towards resolving their problems. They assert that the sit-in will persist until their demands are met.
Participants of the protest emphasize that despite five years passing since the integration of the Federally Administered Tribal Areas (FATA), no significant development projects have been undertaken in their region, and basic facilities remain inaccessible.
They demand immediate attention from the administration and the government, urging them to acknowledge their demands and take tangible steps to alleviate their hardships.
Hits: 14