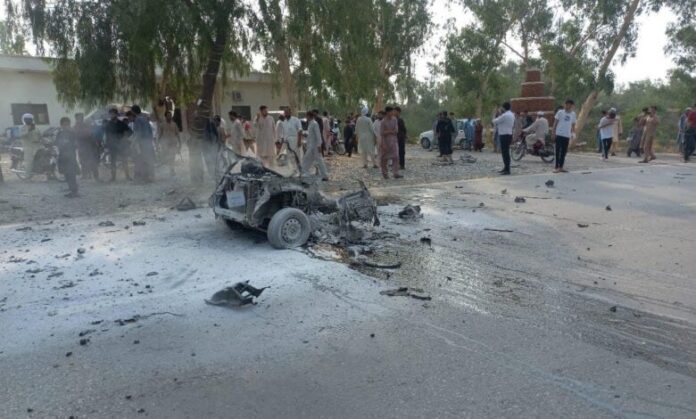 A suicide blast in Peshawar's Hayatabad area has resulted in injuries to 8 officials, according to initial reports.
SP Cantt Waqas Rafiq confirmed that the explosion occurred near a security forces vehicle in Hayatabad, raising concerns about casualties and injuries.
Police sources state that 8 officials have been injured in the blast and have been transferred to Hayatabad Medical Complex. Further investigations into the incident are underway.
Also Read: KP Braces for Monsoon Rains, Precautionary Measures in Place
The attacker detonated explosives near the vehicle, causing injuries to the personnel. The injured have been taken to the hospital, and a search operation is currently in progress.
Law enforcement agencies, including the police and bomb disposal squad, have sealed off the area, while rescue agencies are swiftly transporting the injured to hospitals.
Hayatabad, known for its upscale status, houses a police station, hospital, and government offices.
Although it is believed to be a suicide blast, the exact amount of explosive material used is yet to be determined.
Further updates on the situation will be provided as information becomes available.
Hits: 38