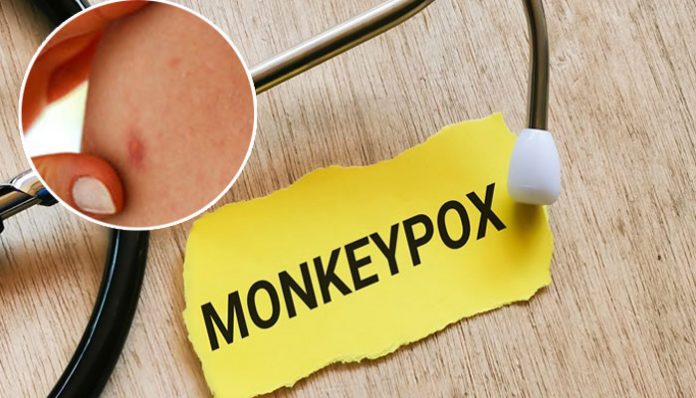 Abdul Sattar
A suspect monkeypox has been admitted to the Mardan Medical Complex.
Officials identified the patient as Sufian, 10 and a resident of Dagai area of Swabi. The child has developed rashes all over his body and admitted to hospital on Tuesday.
However, a hospital statement said that had chicken pox and admitted to the isolation ward of the pediatric ward.
A spokesperson for the hospital said that the child does not has monkeypox; rather, infected with chicken pox.
Besides, he said that they have also taken biopsy sample of the child and sent them to the National Institute of Health Islamabad. However, he added that after the examination a final opinion can be formed about the nature of the disease.
The spokesperson said that child's parents have also confirmed that two brothers of the affected child had recently contracted chicken pox.
On the other hand, monkey pox the disease has affected people in different parts of the world. Though Pakistan's federal health ministry has not confirmed any monkeypox case; however, according to NIH even diagnostic test kits for the illness were also not available in the country.
MMC consultant dermatologist Dr. Kashif told TNN that PCR test of the child has also been done and biopsy has also been sent to clear it.
Dr. Kashif said that the child initially has chicken pox. However, he added that most of the symptoms of chicken and monkey poxes were the same.
He said that in chickenpox the rash usually appears first on the chest, back and then spreads to hands and face while in monkey pox blisters or large rashes first appear on the face and then spread to other parts of the body and cause symptoms such as headache, fever and sore throat.
Dr Kashif said that so far no case of monkey pox has been reported in Pakistan which is due to our lifestyle while most of the cases reported in Europe and other countries are due to their lifestyle.
Dr. Kashif said that the monkeypox was zoonotic virus and spread from animals to humans.
On the other hand, NIH has also issued a high alert regarding monkey pox across the country following World Health Organization (WHO) expressed concern over the increase in cases of monkey pox.
NIH has issued guidelines for monitoring foreign arrivals at all entry points in the country, including airports.
In addition to this, NIH has issued a high alert to federal and provincial authorities regarding suspected cases of monkeypox and directed that major public and private hospitals across the country be set up to set up isolation wards.