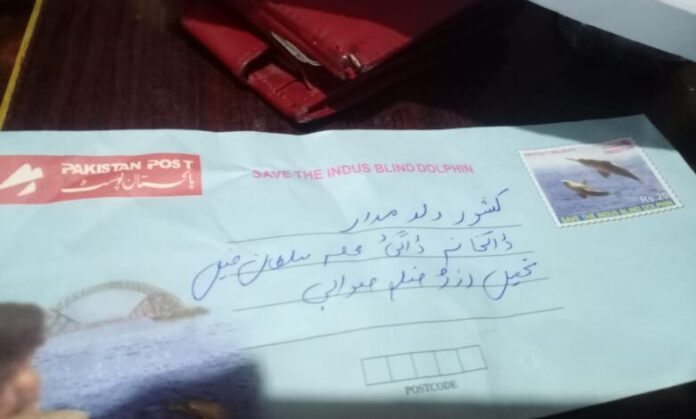 A.Mohmand
In a unique incident in Swabi district, Khyber Pakhtunkhwa, several families have received threatening letters demanding money to be transferred to their homes.
The letters, sent to 18 families in the village of Dagai, instructed them to withdraw money from their bank accounts and keep it at home, along with storing gold. Failure to comply with these demands would result in the threat of death.
The letters were signed with the name Yar Hussain, although it remains unclear why this particular name was used. The residents of Dagai, however, have unanimously decided not to succumb to extortion and are determined to resist together.
Also Read: A Grand Jirga of Tank Elders Demands Immediate Release of Kidnapped Khalid Bettani
Upon receiving the letters, the Kalu Khan police took immediate action and registered a case based on the residents' report. The villagers are currently engaging in consultations and have organized a Jirga with the participation of political parties to determine a plan of action for the future. The police have advised the residents to take measures to ensure their own safety.
While no immediate action has been taken by the police regarding the letters, the Kalu Khan Police has stated that the letters have been sent to the relevant laboratory for verification. Once confirmed, appropriate and vigorous action will be taken in response to the threats.
Hits: 30