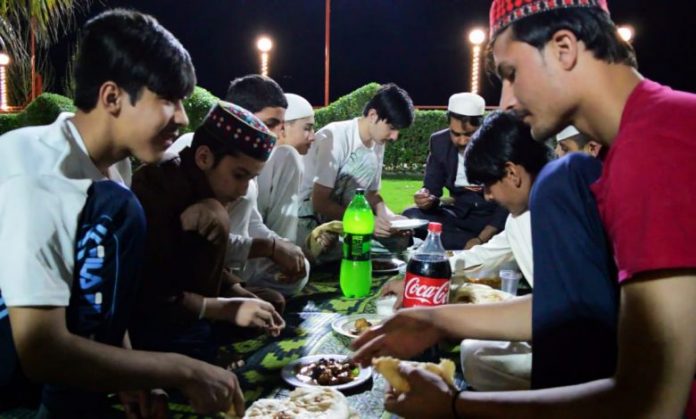 Shahzad Naveed
Fazal Mabood, a young social activist spent his entire Ramzan taking a batch of drug addicts to iftaris by the riverside.
Mr Mabood, 25 is social activist and works on child labor and for past seven years also working on drug addiction.
During Ramzan, when everyone hurried to reach home for breaking his fasts; this young man stayed away from his family for an entire month on iftari.
Mr Mabood told TNN that for past seven years, he has been arranging iftaris for drug addicts. "This gives me peace of mind," he said.
Mr Mabood said that this year when most of the people were complaining about hot weather and power outages, he spent his days taking care of the drug addicts.
"I arranged iftaris for them and also tried to change their minds to break the cycle of addiction," he said.
Mr Mabood used to take about 20 to 25 people to riverside for iftari everyday. They used to play, exercise and counsel them about returning back to life before breaking the fast.
"I have worked with thieves, drug addicts and other anti-social elements," he said.
He said that many of them have also left their anti-social lives behind and living as normal citizens. "I consider this as the biggest success of mine," he said.
Many of the locals also appreciated his dedication and efforts and said that it was yielding positive impact.
They said that if other people also start following his example and take up the cause of these sections of population, then the society can turn into a heaven.
Hits: 14