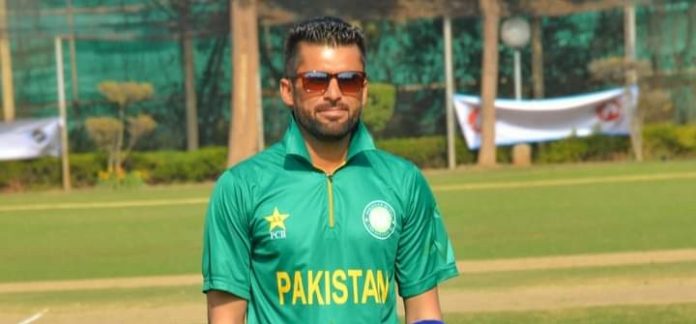 LAKKI MARWAT: Sana Marwat, a talented visually impaired cricketer from Lakki Marwat district of Khyber Pakhtunkhwa, complains that he is not getting attention of the government.
The cricketer has represented Pakistan in several international blind cricket matches and he has played important role in some victories of the team. He has represented Pakistan in two world cups and several other important matches.
Sana Marwat said in an interview with TNN that he belongs to a poor family and he has two children. He said he is totally ignored by the government despite being considered a national hero by his fans and relatives. He said he is well-educated, but could not get job in any institution.
Sana Marwat said he is running from pillar to post for the last seven years in a hope of getting a government job, but in vain. He said he met several high-level officials, ministers and advisers to inform them about his qualification, achievements, and his current condition, and they have made promises to make efforts for getting him a job, but he is still jobless. He said he has applied everywhere according to his qualification, but without success, due to which he is in a difficult situation.
Sana Marwat said his last hope is Prime Minister Imran Khan. He said Imran Khan himself is a sports icon and hero and he can understand very well the problems of players, particularly the cricketers, when playing opportunities are no longer available. He said he is hopeful that the prime minister will do something for players like him.
Sana said blind cricketers brought fame for the country by winning the global events, and now it is the responsibility of the government to take care of such cricketers. He said a simple government job can resolve his problem, and it is not such a big ask from the government.
Last month, the blind cricketers held protest outside the Pakistan Cricket Board (PCB) headquarters in favour of their demands. The PCB assured a five percent increase in the budget for blind cricket after which the protest ended, but the cricketers said the budget must increase by at least 10 percent.
Hits: 9