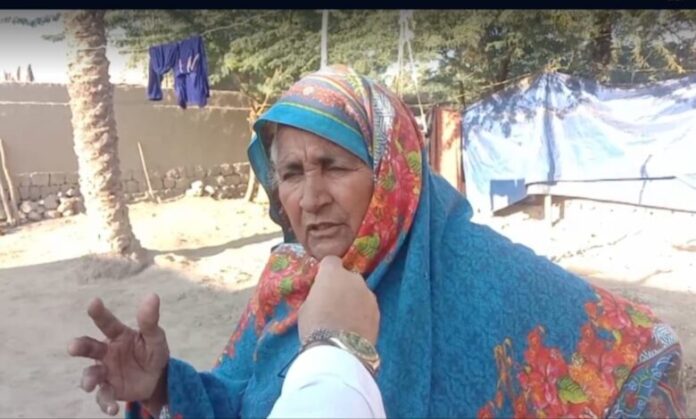 Asmat Shah Gurwaki
Many of the Tank district flood affectees are still facing problems even six months after the devastating floods ravaged several areas of the country.
District administration figures show that more than 800 houses were completely destroyed in floods while 2000 others were partially damaged.
However, flood affectees of the districts claim that one hand their houses have been completely destroyed in floods. On the other hand, they complain that they have not been provided tents by district administration.
Shapir Bibi, a local told TNN that she is a widow and has no source of income. She said that government and other aid agencies have not paid any attention to her woes. "Neither those conducting surveys visited her or anyone else," she said.
She said that her house only had one room which was destroyed in floods. "I have orphaned grandchildren but one provided anything to us including a single blanket," she said.
Rashid, a resident of Shamad village, said that his house was destroyed in floods. "I did not get a single tent in relief," he said. Rashid said that they neither received tents nor ration. Besides, he said that they were also left out of the survey of the damages. "We are living miserable lives after the floods because we did not receive tents and children are shivering in cold," he said.
District administration stance
Tauseef Khan, relief assistant the deputy commissioner Tank office told TNN that they have provided tents to 2000 flood affectees. In addition to this, he said they have also distributed ration among the 5000 affected families. Besides, he said that non-governmental organizations were also engaged in relief activities.
"About 1000 affected families have also received their compensation cheques as well," he said.
In addition to this, district administration also said that they compensated 1200 people for their destroyed houses. However, many of the affectees are still waiting for relief assistance.
Hits: 11