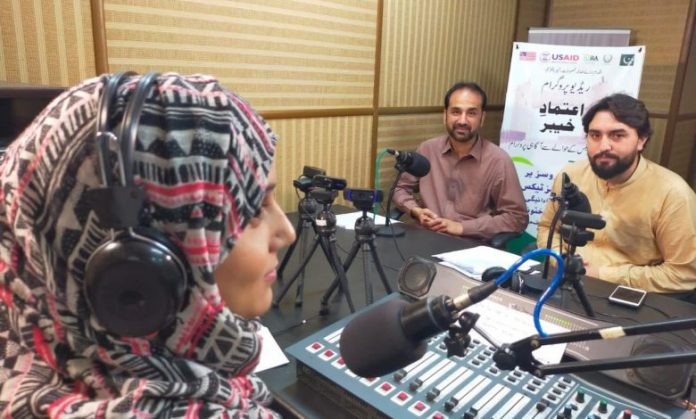 Khyber Pakhtunkhwa Revenue Authority (KPRA) officials said that telecommunication companies were its largest taxpayers.
They said that lawyers and private hospitals owners were a bit hesitant about paying taxes.
On the other hand, KPRA has launched a campaign with the assistance of USAID funded KP Revenue Mobilization Programme (KPRM)  to raise awareness about payment of taxes and its importance in the province economy.
KPRA Communication Director Aftab Ahmed said that the authority was collecting taxes from 47 sectors. He said that KPRA used collected taxes on services. He said that businesses falling in schedule I were required to pay eight percent in taxes while international chain of hotels and restaurants have to pay 15 percent in taxes.
Besides, he said that those who wanted to know more can get information online from KPRA website.
Mr Aftab said that KPRA was setup in 2013 after 18th Constitutional Amendment.  However, he said that before setting up of the authority, Federal Board of Revenue used to collect the same tax; however, much lower rate. Mr Aftab said that after its establishment, the authority was collecting sales tax on services.
He said that the authority was functioning under the KP Finance Bill 2013; however, earlier this year, provincial government has enacted the KP Revenue Authority Act 2022, which will lead to the its strengthening.
Besides, he said that currently about 20,000 people and organizations were registered as taxpayers. However, he added that the number of individual taxpayer was higher than associations.
Mr Aftab said that unless an individual was not registered with them, he could not take part in any government bidding. However, he said that some private hospital owners were unfortunately not ready to pay taxes to the authority and have approached seeking exemptions.
He said that exemptions for these people will be an injustice to the people of this province.
Mr Aftab said that telecommunication companies paid highest 19 percent tax and were the largest taxpayers of the authority. In addition to this, he said that roadside dhabas were paid lowest taxes and taxes collected from these sources were spending on the development of the province.
Regarding online businesses, he said that they also fall in the KPRA purview and have to pay tax to the authority; however, at the same time they will pay income tax to the FBR.
Mr Aftab appealed to lawyers, car bargain and private hospital owners to realize their national duty of payment of taxes as the same taxes were put to use for providing basic needs of the public.
He said that province could not be developed without payment of taxes.
Hits: 71