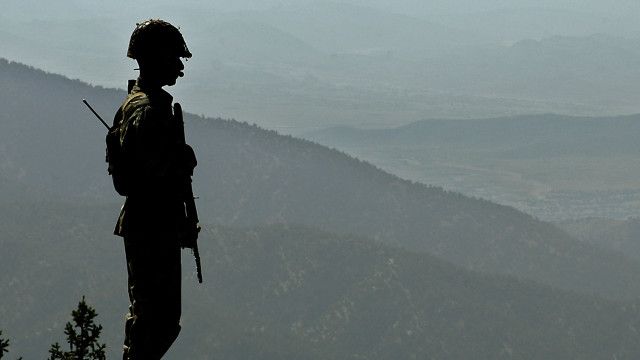 Three of the eight militants killed during an operation by the security forces in South Waziristan have been identified, said sources in the security forces.
Sources claim that forces killed 8 militants in the Zanghara area of Ladha Tehsil in South Waziristan, out of which three have been identified as Commander Mehboob alias Zirak, Commander Tanzagal alias Afghan and Commander Gohar.
As per the sources, one of these militants belongs to the Mehsud tribe of South Waziristan, two others are said to be related to the wazir clan of the area while the others killed include Afghan militants whose identity is yet to be ascertained.
Sources said that on March 15, the security forces targeted the residence of a person named Moulvi Shahab, a former commander of the outlawed TTP.
All the militants killed belonged to the outlawed Tehreek-e-Taliban while these militants were wanted in several incidents, claimed the sources.
On the other hand, according to ISPR, the militants fired mortars, which injured 2 soldiers, but unfortunately, two children also lost their lives during the exchange of fire.
During the last three months, Pakistan's security forces have conducted many operations against terrorism across the country, arresting terrorists and their facilitators and as well as foiling several attacks.
According to ISPR, forces have also killed more than 150 terrorists, and 1,007 terrorists were arrested during 6,921 operations during the mentioned period of time as operations to eliminate terrorism from the country continue.
At least 1,960 operations were carried out in total in Khyber-Pakhtunkhwa province, out of which 1,516 were area-domination operations, 301 were intelligence-based operations, and 143 were area-sanitization operations.
During the operations conducted by security forces, over 100 terrorists have been killed and more than 540 arrested in K-P.
Hits: 11