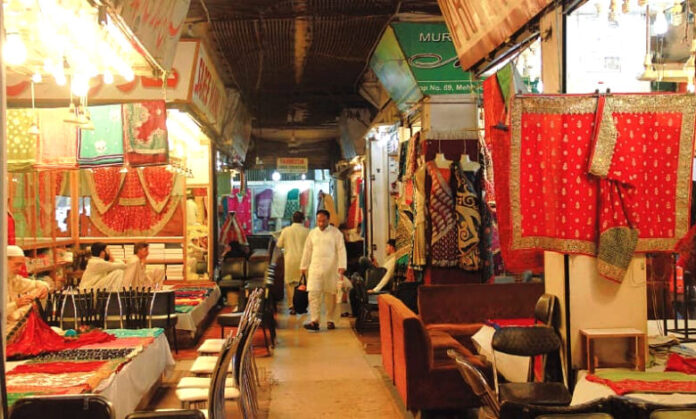 Rifaqatullah Razarwal
The federal government has taken the decision to implement an 8 pm closure of shops and commercial business centers nationwide, effective from July 1, in an effort to conserve electricity. However, concerns have been raised about the potential negative impact on affected businesses. Researchers focused on electricity conservation have welcomed this decision while urging for further steps to be taken.
On Tuesday, a meeting of the National Economic Council (NEC) was convened in Islamabad, chaired by Prime Minister Muhammad Shehbaz Sharif. The Chief Ministers of Punjab, Sindh, and Khyber Pakhtunkhwa participated in the meeting, while the Chief Minister of Balochistan boycotted the gathering.
Following the NEC meeting, Federal Minister for Planning, Ahsan Iqbal, briefed the media on the electricity conservation measures. He highlighted the importance of turning off electricity at 8 pm, replacing old bulbs with LED lights, and adopting energy-efficient geysers in households. These improvements are expected to result in annual savings of 1 billion dollars for the country.
Also Read: Closure of Trade Corridors in Bajaur District Creates Economic Hardships
Minister Ahsan Iqbal emphasized the government's efforts to reduce dependence on oil and fuel for electricity generation. Continued reliance on these resources would pose a perpetual risk to the economy. The minister underscored the government's commitment to promoting green energy, including solar, hydel, and wind energy projects, to further enhance electricity savings. It was also emphasized that no project should be approved that relies on imported fuel for electricity generation.
It is worth noting that in December 2022, Federal Minister of Defense Khawaja Asif announced after a cabinet meeting that marriage halls would have opening hours until 10 pm, while hotels and markets would close at 8 pm as part of electricity conservation efforts. However, the practicality of implementing this decision has been called into question.
The business community of Khyber Pakhtunkhwa has strongly rejected the federal cabinet's decision to close markets at 8 pm, and they are demanding that the government withdraw this decision. Mujibur Rahman, an executive member of the Khyber Pakhtunkhwa Chamber of Commerce, expressed their discontent, stating that customers are reluctant to go out in the intense heat to make purchases during the daytime. Instead, most people prefer to shop at night, which is why they do not approve of this decision.
Rahman emphasized that traders in Khyber Pakhtunkhwa already bear the burden of purchasing the most expensive electricity in the country. Implementing this measure would severely impact the economy, and he urged the government to involve traders in decision-making processes regarding their businesses and to develop a mutually agreeable plan of action.
He further pointed out that he is not against saving electricity, but he suggested that the government should start by shutting down air conditioners in government offices and providing free electricity, as this would result in significant energy savings. In the current situation, where traders already face substantial taxes and limitations on their business activities, the government's decision to restrict market hours is deemed unacceptable. If the government insists on forcefully closing markets, the business community has expressed its intention to stage protests in response.
Researchers emphasize the significance of generating electricity from water to increase production capacity and address the country's energy needs. According to them, hydropower offers several advantages, including minimal environmental impact and cost-effectiveness. Ahmad Karim Kundi, a former member of the provincial assembly in Khyber Pakhtunkhwa and an electricity production researcher, views the current measures as insufficient, albeit helpful to some extent.
Kundi explains that the national electricity consumption stands at approximately 130 billion units, and the cheapest source of electricity generation is hydropower or nuclear power. Khyber Pakhtunkhwa leads in hydropower generation, which has a negligible environmental impact.
He emphasizes the need for a comprehensive policy that prioritizes hydropower generation since it costs only one or one and a half rupees per unit, whereas thermal power generation can cost up to 40 rupees per unit. Without a focus on hydropower generation, cosmetic decisions like restricting market hours won't effectively achieve significant power savings.
During the recent National Economic Council (NEC) meeting, it was reportedly discussed that solar systems should be installed on government buildings to generate electricity. The Prime Minister was informed about these plans, and he directed the inclusion of more electricity production and savings projects in the budget for the upcoming year 2023-24.
Hits: 12