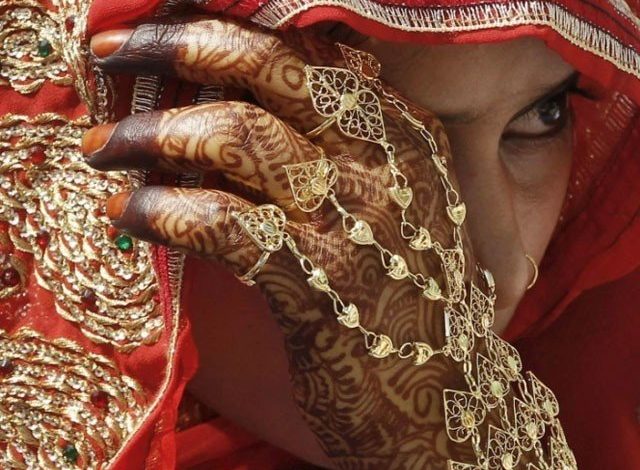 Bushra Mehsud and Sana Gul
DERA ISMAIL KHAN: The parents of Salma Shah from Dera Ismail Khan could not meet the demand of a motorcycle in dowry from her in-laws during marriage, but they somehow managed to 'gift' it one month after the marriage.
However, the in-laws continued to taunt and tease Salma and ultimately her husband divorced her. She was married 18 months ago and living happily with her husband, but she did not know that the unfulfilled demands of dowry from in-laws would end her married life so soon.
Salma, who is a private school teacher and mother of a child, says the menace of dowry has ruined the lives of many girls belonging to poor families.
Sohail, a social activist from South Waziristan, said dowry is a nuisance which causes bad blood between two families and affects the women the most. He said many girls remain deprived of being married due to poverty as their parents cannot afford to buy expensive dowry. Inability of girl's parents to fulfil all demands of dowry means their daughter would live a difficult life in the house of in-laws and she might also be divorced or she might even think of committing suicide.
Sanaullah Shamim, a lawyer, said dowry is an ugly practice which is practised by ignorant people. He said it is the dream of every parent to marry off their daughters with great honour, but some poor parents cannot afford expensive dowry and had to take loan for it.
Sanaullah said another reason behind dowry is social as people fear adverse reaction from relatives or taunts in case of weak dowry. He said traditions like dowry exist in an ailing society with ailing mindset. He said he has seen many cases in the courts in which lives of girls are destroyed over dowry issue.
Mufti Ishaq Usmani from Peshawar said there are many families in our society which flout the injunctions of Islam regarding dowry. He said this happens mainly because people believe in pomp and show instead of simplicity.
Mufti Usmani said dowry is non-permissible in Islam if it is demanded by the groom's family despite knowing that it is beyond the reach and affordability of the bride's parents and they will have to obtain loan or pay huge interest to buy it. He said according to Islamic teachings, if parents want to give dowry to their daughter according to their status, then it is permissible and there is no harm in it. He said a girl cannot be deprived of her right in ancestral property on the pretext that expenses were made in her marriage.
Mufti Usmani said the government needs to introduce strict laws to discourage this trend and awareness must also be created among the people against it.
Hits: 37