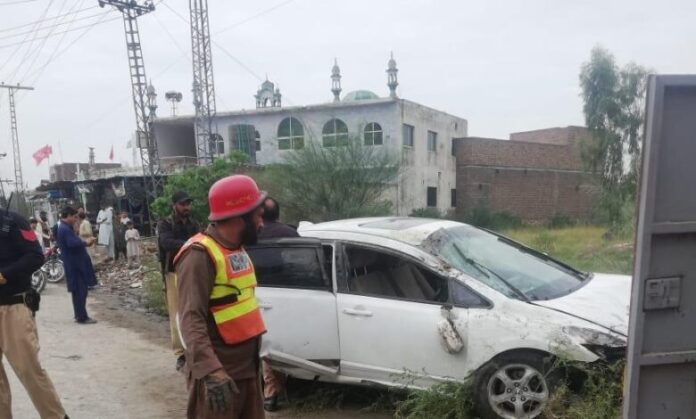 Syed Nadeem Mashwani
In a tragic incident, a doctor at the Qazi Hussain Ahmed Medical Complex in Nowshera lost his life.
According to the Station House Officer (SHO) of Nowshera Kalan, masked motorcyclists opened fire indiscriminately on a vehicle near the Kabul River along the Mardan GT Road. This violent attack resulted in the immediate and unfortunate demise of Dr. Izzatullah, a respected senior professor at the hospital.
The SHO further revealed that the assailants on motorcycles pursued the vehicle and continued to fire upon it. Tragically, Dr. Ezzatullah was driving the vehicle himself when this brutal attack occurred. The vehicle overturned following the gunfire and ended up in a major canal near the cemetery.
Also Read: The Impact of Public Urination: Health Hazards, and Social Consequences
It has been reported that Dr. Izzatullah hailed from the newly merged district of Kurram. The SHO suggests that this distressing incident may be linked to an ongoing family feud.
Rescue 1122 swiftly responded to the situation, extracting Dr. Izatullah's lifeless body from the vehicle and transporting it to the Qazi Hussain Ahmed Medical Complex in Nowshera for a post-mortem examination. The perpetrators managed to flee the scene of the crime. A substantial police presence, including the District Police Officer of Nowshera, promptly arrived at the hospital.