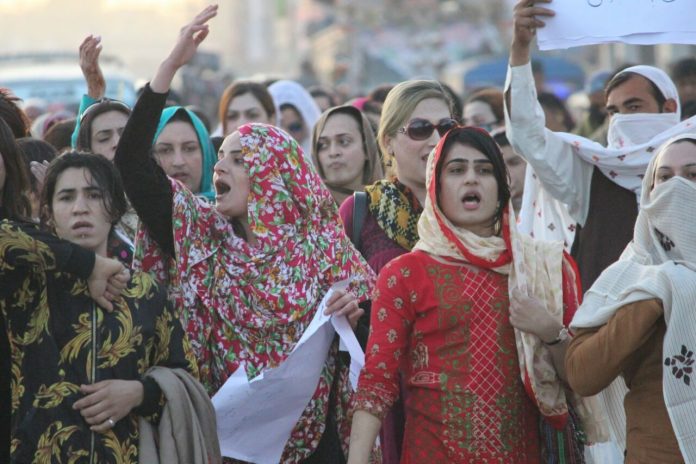 Abdul Sattar
Khyber Pakhtunkhwa Women Parliamentary Caucus has submitted draft legislation to the provincial assembly for the protection and empowerment of transgender.
The draft bill provides for driving licenses and other facilities for those above 18 years identifying themselves as transgender. In addition to this, the bill also provides for transgender to identify their gender as Trans.
In addition to this, the bill also provides protection of transgender rights was responsibility of the government. The bill provides for financial help for those transgender registered with National Database and Registration Authority.
MPA Asiya Khattak, chairperson of the sub-committee on Protection of Rights of Transgender submitted the bill in the assembly secretariat.
Ms Khattak said that the proposed bill was aimed the ensuring transgender rights in the society. Regarding the transgender identity, she said that the transgender were not ready for medical examination for determination of their identity. To address this, she said that bill decided that the transgender will get CNIC from the NADRA identifying their gender.
Ms Khattak said that transgender identity on the CNIC will make them eligible for all facilities provided by the government.
She said that previously there was no legislation regarding transgender. Ms Khattak said that the law also provided the arrests of male and female transgender by the officers of the same sex.
She said that there was no protection of the lives of transgender. Besides, she said that they also needed separate places in hospitals and police stations.
She said that transgender should be provided financial help so that they can start their own business.
Ms Khattak said that the proposed bill extended all the individual rights to the transgender and provincial assembly will pass it soon.
MPAs Sobia Shahid, Shagufta Malik, Rabia Basri and Afia Asad were on the committee that drafted the bill.
Nadira Khan, a transgender said that needed protection as families kill their transgender children.
She said they will be satisfied once this proposed law was implemented after its enactment.
Ms Khan said so far 93 transgender have been killed while many others were facing torture and had no protection. She said that they were also Pakistani citizens and state should take practical steps for their security.
Ms Khan said that many of the transgender who leave their homes well before turning 18 would not be able to make their CNICs as their families did not accept them.
She said that transgender needed a shelter as people were not ready to rent them their properties.
The 2017 census shows that there were 913 transgender persons in KP while trans-rights organizations put their number in thousands.
Hits: 7