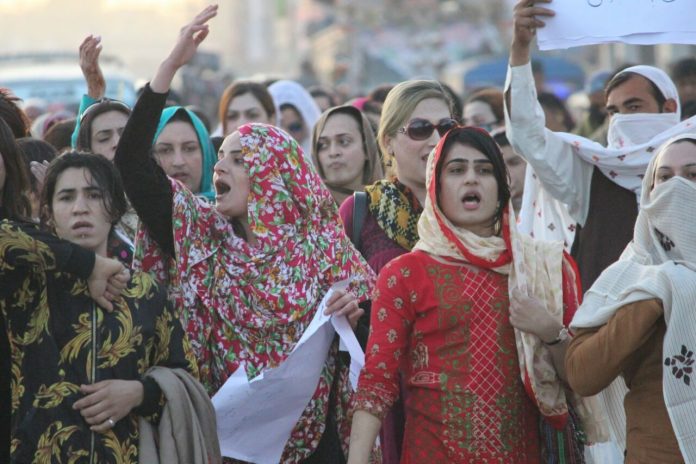 Laiba Hassan
Background of the incident that took place on Kabotar Chowk Morr of Ring Road around midnight on September 17.
Dolphin Aayan, a transgender said her friend Hasina had informed about their performance taking place in a marriage hall. "When we arrived there, one of our transgender friends somehow leaked the WhatsApp message and location," she said.
She said that a large number of people gathered outside the marriage hall after getting this leaked message, forcing the organizers to cancel the event. Dolphin said that when they left for Peshawar, someone in a white car opened fire on them, injuring her and other transgender
She said that whatever happened to them that night was partly due to leakage of their location and WhatsApp message, detailing the minutiae of the event.
Naina, another transgender said that most of the people behind attacks on transgender were those attending their dance performances. She said that sometimes their location was leaked or else they were trapped on purpose, tortured and even killed.
However, Mufti Abdur Rehman, a religious scholar expressed his dismay over cruelty meted out to transgender and their killings. He said that transgender were also God creations like men and women.
He said that Islam does not allow the maltreatment, violence and killing of any sex.
Violence against Transgender in KP
Details obtained under the KP Right to Information Act 2013 showed that there were 913 transgender living in KP. The details show that 70 transgender were murdered over past five years in the province. However, there were no information available of FIRs registered on transgender complaints.
Police said that most of those involved in killing of transgender were in their late 20s and early 30s and also have closely involved with them and resort to violence and murder after their relationship breaks down.
Police said that following the killing of Naina over a monetary dispute, they tried to contact her family to know if they wanted to pursue the matter, but the family refused.
We have nothing to do with Naina, her killer and any legal issue, police said.
In addition to this, Naina's family even refused to arrange her burial and forced police to bury her.
Police said that they were in many of the cases of attacks on transgender the investigation was still in process and they were trying their best to punish the perpetrators of these crimes.
Similarly, police during the current year no incident of kidnapping of transgender has been reported.
For its part, KP police has also approved to include a chapter regarding transgender rights in cops training course.
KP Police Chief Moazzam Jah Ansari had directed the police officials to compile data of attacks on transgender and to probe the reasons resulting into their being targeted.
On the other hand, Pakistani laws provide for protection of transgender and Supreme Court of Pakistan in 2009 directed the federal and provincial governments to accept the transgender rights.
The court is its verdict directed the better treatment of transgender by police and ensuring their rights. Similarly, KP assembly has also vowed to protect the transgender rights.
Blue Veins, a non-governmental organization working for the transgender rights in KP, is of the view that most of the province population still followed hardline tribal value, which even makes it difficult for transgender to survive. It said that in 2016, there were 17 incidents of violence, threats and harassment against transgender were reported.
However, the NGO said that these figures do not reflect the true nature of violence against the community. Similarly, police also acts as silent spectator in cases of violence against transgender.
The NGO said that on March 20, 2016, Haripur police even attacked a transgender gathering in the district and mercilessly beaten up the trans persons and disrupted the event.
"At least 20 transgender were injured in this incident," the NGO said.
Trans Action Alliance, which represents transgender from across the province and been advocating for their rights, has also been receiving threats from religious, police and other officials for raising their voice for trans rights.
On February, 9, Trans Action Alliance President Farazana received a threatening call from a private number, wherein the caller told her to stop campaigning for Trans rights and focus on entertainment.  The caller threatened that her refusal will create many problems for her, which she and her friends will not be able to address.
The caller also advised her to not play in the hands of NGOs and desist from bringing a bad name to the country.
Farzana, who is also heading transgender community of Peshawar said that they were demanding only security not government jobs or free treatment.
Besides, she also said that KP police should also treatment them humanely and should avoid differentiate them from other humans on the basis of their gender.
Ms Farzana said that they will continue to raise their voice for the oppressed transgender community.
Arzoo Khan, another transgender activist said that seven transgender have been killed over past five months while 87 of them were murdered over past seven years.
Transgender have to raise their voice
Qamar Naseem, a trans rights activist and coordinator of the Blue Veins said that most of the transgender women were abandoned by their families due to stigma attached to them. He said that sometimes the families forced them to become males.
He said that Trans Action Alliance was set up after focus group discussions in 16 districts of the province, where the basic issues faced by the community were discussed.
Mr Naseem said that he wanted the community to raise their voice for them as nobody can do advocacy for them if they were not interested in it.
Hits: 100