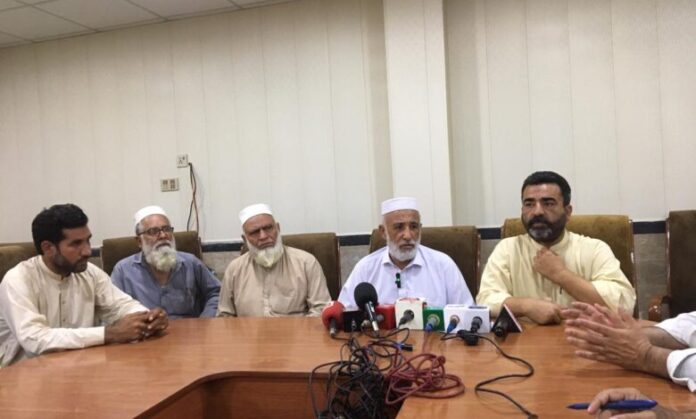 Abdul Sattar
The Khyber Pakhtunkhwa's Goods Transporters Association has vehemently rejected the recent hike in petroleum product prices and issued a ten-day ultimatum to the caretaker prime minister to rescind this decision. Failure to do so will lead to a nationwide wheel jam strike.
Liaquat Khan, the President of the Goods Transporters Association in Khyber Pakhtunkhwa, expressed his concern during a press conference held at the Mardan Press Club. He emphasized that the caretaker prime minister lacks the authority to unilaterally raise petroleum prices, especially without the formation of a proper cabinet.
Referring to it as a "petroleum bomb," he criticized the decision for burdening the people. Joining him at the press conference were other district officials and Sikandar Khan, the Provincial General Secretary of the Goods Transporters Association.
Also Read: Postage Rate Hike Impedes Correspondence in Pakistan
Liaquat Ali Khan stressed that the transporters and other stakeholders in the industry are already burdened with various taxes, and further increases in petrol and diesel prices would be unbearable.
He highlighted that the goods transporters have engaged with industry associations, business communities, and tanker associations to address the issue. A nationwide movement is being planned within the next ten days to raise awareness about the adverse effects of this price increase. Press conferences will be conducted in various cities to rally public support.
Sikandar Khan, the Provincial General Secretary of the Goods Transporters Association, further emphasized that the transporters community was already grappling with the high costs of petrol and diesel, and this recent escalation exacerbates their challenges. If the decision is not reversed within the stipulated ten-day timeframe, the transporters association, along with other transport associations, will intensify their protest efforts. A united front of transporters, including motorcycle, loader, and ching chi associations, will take to the streets in a resounding demonstration of their discontent.
The Goods Transport Association Khyber Pakhtunkhwa is determined to safeguard the interests of its members, who have already suffered due to the recent price surge.
Hits: 23