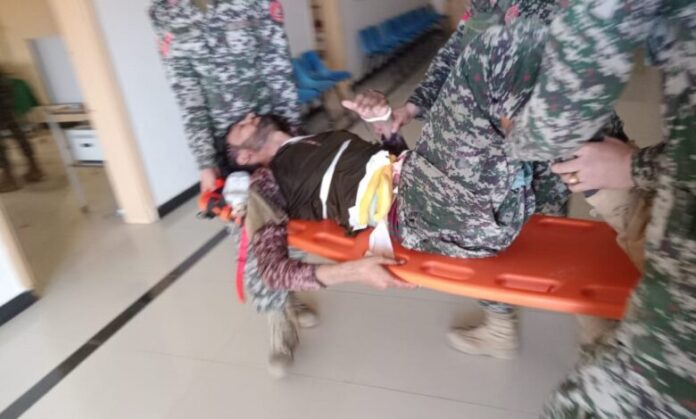 On Wednesday, a tragic incident unfolded in the remote Tirah valley of the Khyber district, resulting in the loss of two security officials' lives and leaving four others injured. The attack occurred when armed individuals targeted a security forces check post in the Tand area.
According to reliable sources, an intense exchange of fire between the assailants and the security forces is still ongoing. The fallen personnel have been identified as Sepoy Tariq and Rehmat.
The injured officials, including Naik Khan Muhammad, Lance Naik Ehsan, Sepoy Farooq Syed, and Sepoy Abidullah, are receiving necessary first aid for their wounds.
Also Read: Tragic Loss at JUIF Convention: Remembering Hafiz Hamza Khan
Sadly, this incident is part of an alarming trend of militant attacks on security forces in Khyber Pakhtunkhwa in recent weeks. The region has been facing a surge in violence, posing serious threats to the safety and security of law enforcement officers and the general public.
It's crucial for authorities to address and combat this growing menace to safeguard the lives of the brave men and women serving the nation. Such acts of violence must be met with swift and decisive action to bring the perpetrators to justice and ensure a safer environment for all citizens.
A devastating bomb blast occurred last Sunday during the Workers' Convention of Jamiat Ulema-e-Islam in Tehsil Khar of Bajaur District, claiming the lives of more than 50 people and injuring numerous others.
The wave of attacks underscores the urgency to counter these acts of terror and uphold peace and stability in the region.
Hits: 24