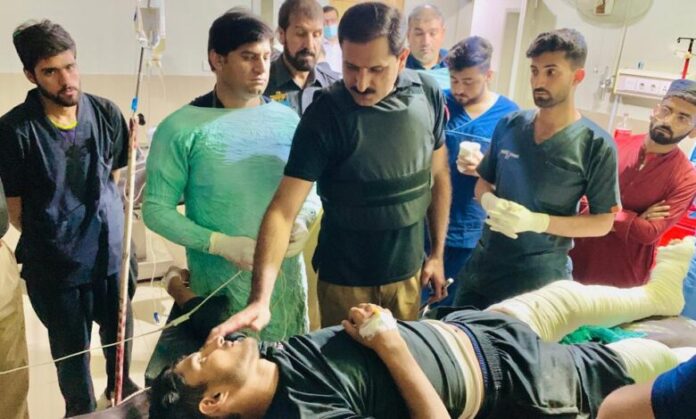 In a tragic incident in Lakki Marwat, two policemen lost their lives, while three others sustained injuries in an ambush by unidentified assailants.
The unfortunate event occurred when unknown individuals opened fire on a Pizo police mobile vehicle. The attack resulted in the deaths of two officers and left three others wounded.
The incident took place near Lakki Cement Factory on the Pizo Bypass Road. The deceased officers were identified as Bashir ur Rehman Khan and Saif Ali Khan, while the injured personnel were identified as Asmatullah, Imdadullah, and Inamullah.
The targeted police vehicle was carrying out a routine patrol when the ambush occurred.
Also Read: Revitalizing Cities: KP's Urban Transformation Project
In a separate incident, unidentified attackers targeted the personnel manning the front blockade of Swat's Taligram outpost. The attack led to a constable sustaining a foot injury. However, the injured constable displayed courage and effectively retaliated, forcing the attackers to flee the scene.
The wounded constable was promptly taken to Saidu Sharif Hospital for medical treatment. During the incident, the District Police Officer (DPO) of Swat was present on-site, overseeing the operation personally.
The attack occurred during the night, underscoring the challenges faced by law enforcement personnel in ensuring public safety and maintaining order.
Hits: 12