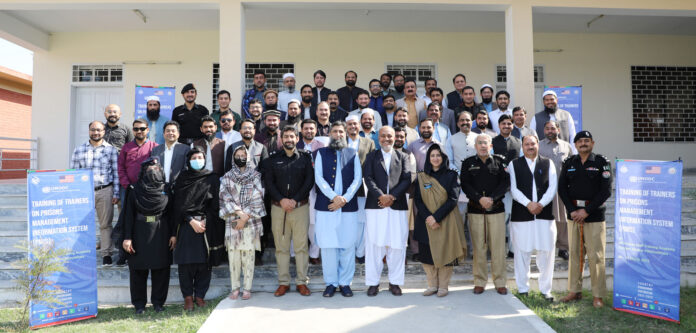 Islamabad: The U.S. Embassy-funded 'Prison Management Information System (PMIS) Khyber Pakhtunkhwa' has successfully concluded two rounds of the Trainers' Training.
The two 5-day PMIS training sessions were conducted on 06 to 17 March 2023 for 84 prison staff members, including seven women participants at the Prison Training Academy in Haripur.
The U.S. Embassy's International Narcotics and Law Enforcement Office (INL), with UNODC's technical support, aims to equip 40 prison facilities with computer networking in Khyber Pakhtunkhwa and the Merged districts.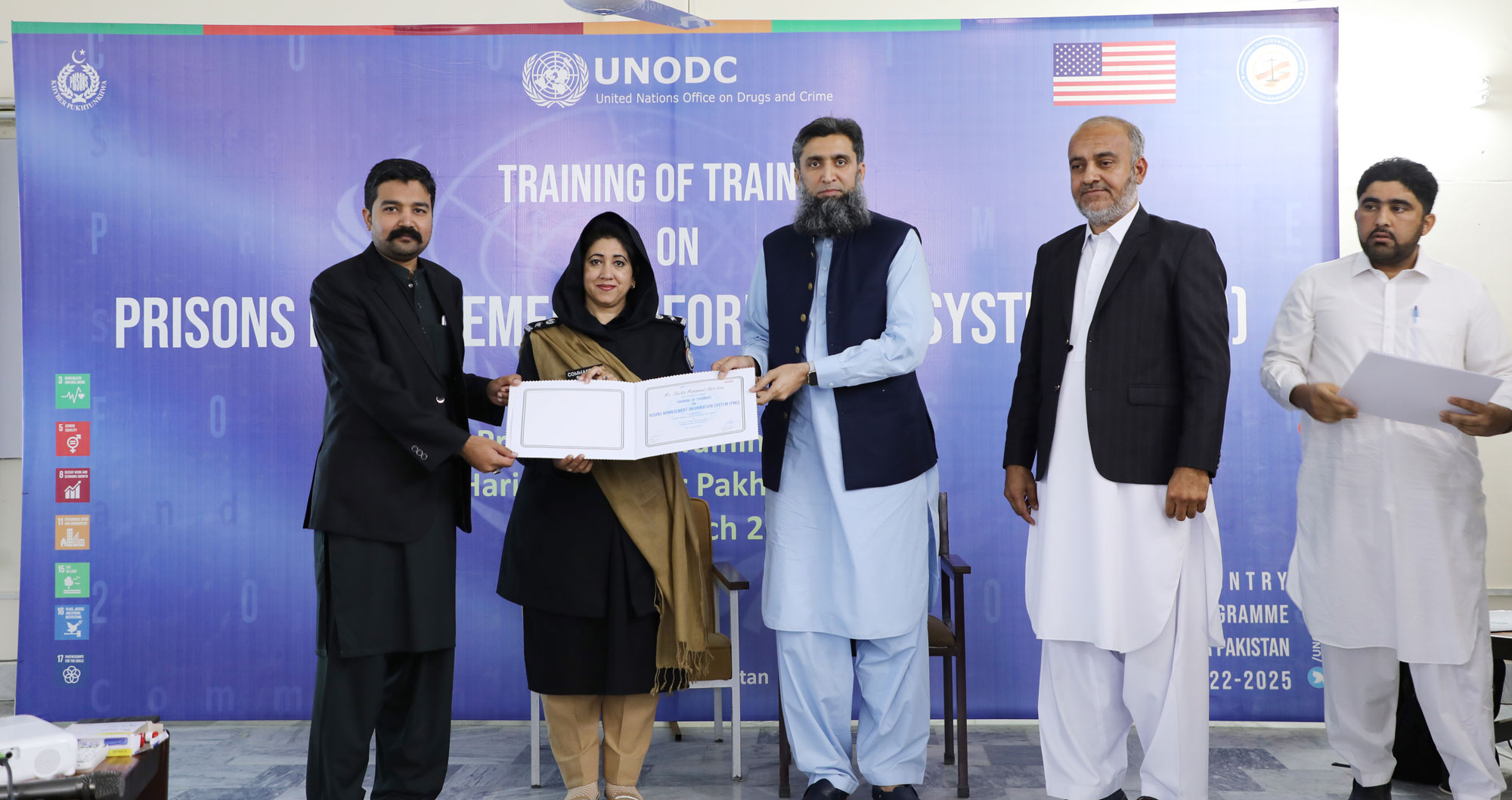 The project also includes the provision of IT equipment, the development of PMIS, and training on the operation and management of PMIS for prison staff members.
Through the PMIS training, participants were introduced to the PMIS manual and technical modules that included barrack allocations, reallocations, barrack history, management of the visitors, and check-in and check-out of inmates.
Also Read: First ever Policing Plans for the Merged Areas Launched
Participants were trained in the court production module, providing an overview of how efficiently the production process in the jail is managed using the digital module.
Besides, Hospital and medical management modules addressed prescriptions in OPD, hospital admissions, and adding, transferring, and dispensing medicine. The training concluded with the HR module covering staff profile management.
On day 5 of each training round, the trainers gave an overview of their respective modules and opened the floor for suggestions and inputs to be incorporated into the system.
Mr. Saadat Hassan, Inspector General Prisons, awarded the participation certificates and congratulated the prison staff on their successful completion of the PMIS course.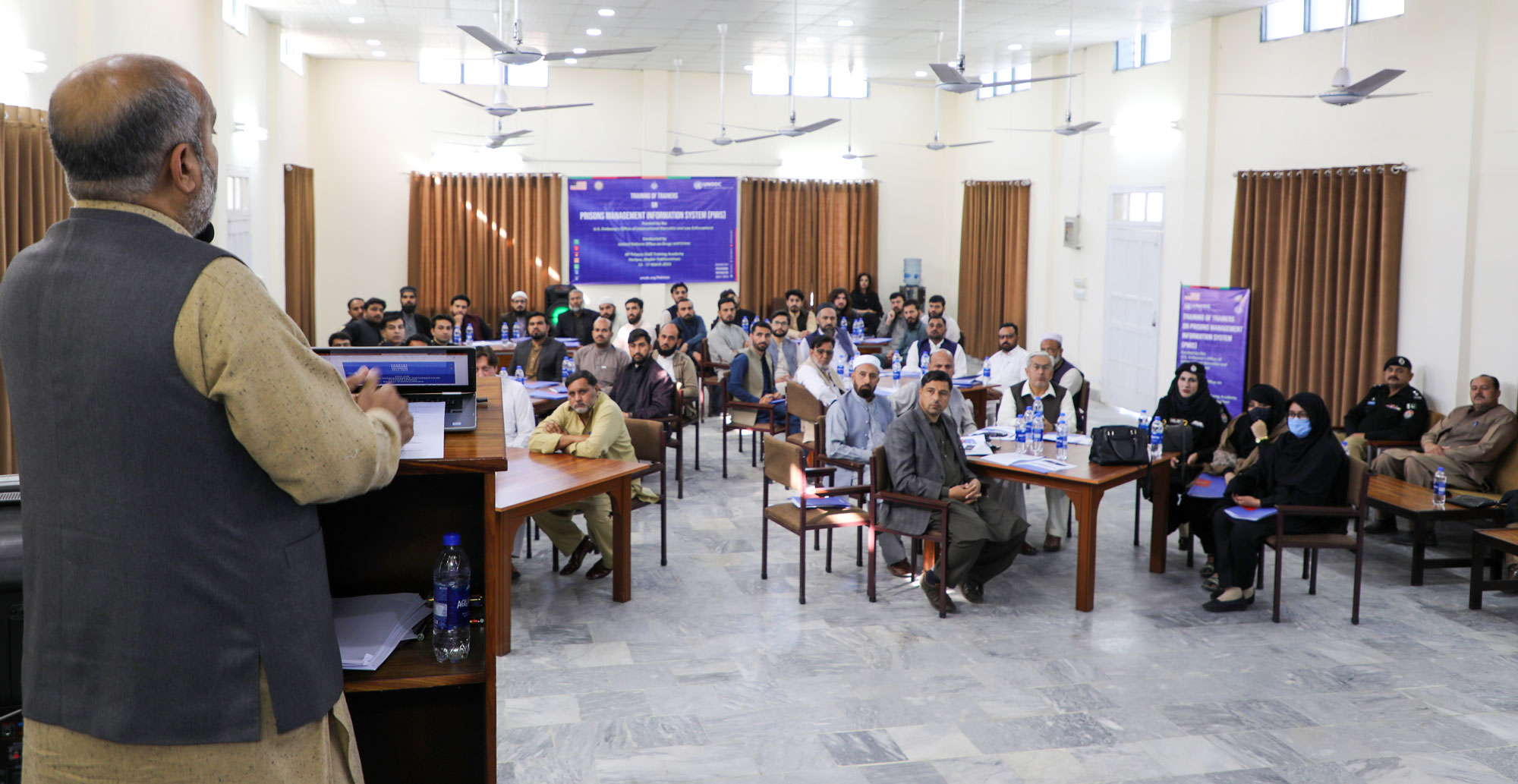 He thanked INL for funding the initiative and praised the management at the Judicial Academy for facilitating the training; and the participants for their input and suggestions, 'which will help improve the system.'
The training staff included Mr. Saadat Hassan, Inspector General Prisons, and Mr. Hashmat Ullah, Additional Inspector General Prisons, Mr. Najam Abbasi, Superintendent Jail, constables, and the security, ministerial and technical staff from the prison health department.
The trainees expressed their appreciation for the PMIS course training and highlighted the need for future pieces of training that provide opportunities to advance PMIS skills and build further knowledge of prison operations and management.
Hits: 16