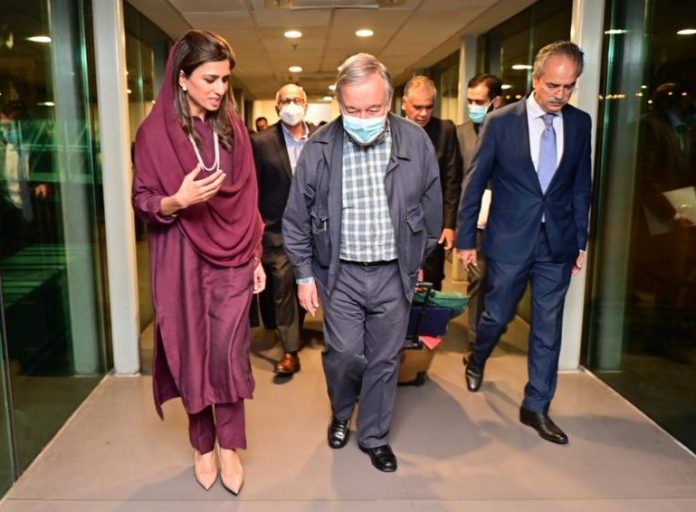 United Nations General Secretary Antonio Guterres has arrived in Pakistan on a two day visit to express his solidarity with the millions of people impacted by the historic floods in the country.
Prime Minister Shahbaz Sharif and Foreign Minister Bilawal Bhutto Zardari received the UN chief upon his arrival at the Prime Minister House.
The UN Chief will also meet flood affectees during his visit to Pakistan.
On the other hand, Federal Minister for Information and Broadcasting Marriyum Aurangzeb hoped that the UN Chief visit will help highlight to the world how Pakistan was one of the top 10-vulnerable countries globally despite contributing less than 1 percent of global emissions.
"We greatly appreciate all international support in communicating this message to the world, to work together with development partners to help reduce Pakistan's climate vulnerability, enhance adaptation capacity and rehabilitate Climate Refugees," she said.
On the other hand, UN has also issued a flash appeal for US$ 160 million for flood affectees of Pakistan.
Hits: 65