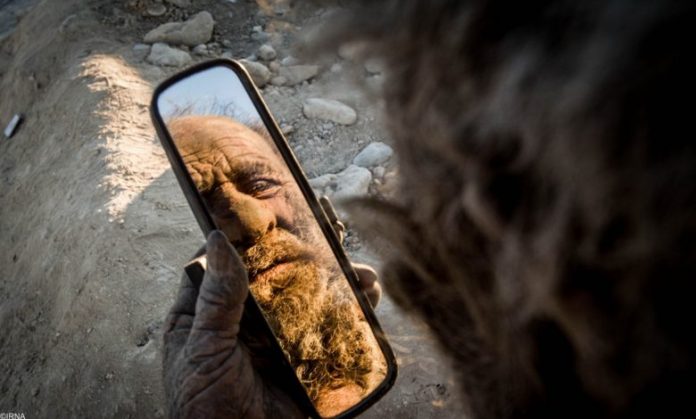 Amou Haji, an Iranian nonagenarian who earned the moniker for 'world's dirtiest person' for not taking a shower for more than century has died at the age of 94.
Irna news agency reported that the nonagenarian died a couple of months after fellow villagers persuaded him to take a bath after more than 50 years.
The agency said Amou Haji died at the Dejgah village of Fars province of Iran.
Amou Haji whose real name is not known had reportedly not taken a bath in more than 50 years. Sometimes back, fellow villagers bathed him and get him new dress; however, Amou Haji was not happy with washing and fearing that he would fell ill after washing.
Surprisingly, Haji's fear came true as he was found dead in his home after few months after taking bath.
Haji life was also subject of a feature film "Strange Life of Amou Haji" in 2013.
Hits: 102