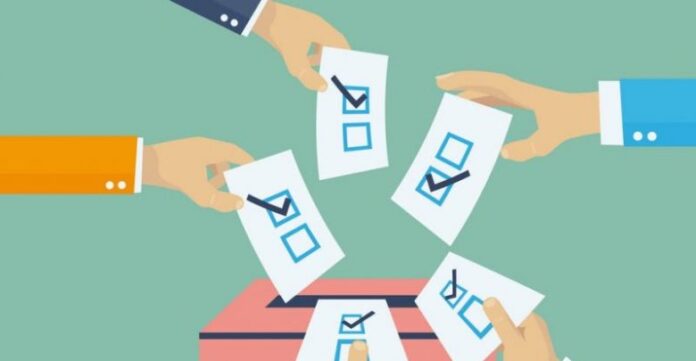 Hudaibia Iftikhar
Discussion is buzzing about the forthcoming elections in Pakistan. Political parties are engaging in discussions, but the possibility of election delays lingers due to the Election Commission's engagement with new constituencies. The Election Commission clarifies that conducting general elections within 90 days is not feasible.
According to a report by the Election Commission of Pakistan, the tally of registered voters in Pakistan has reached 20 million, marking a significant rise from the 14 million registered voters during the 2018 elections. This surge of 6 million stems from the updated census.
Current statistics reveal that 63% of Pakistan's total population constitutes the youth demographic. Moreover, an Election Commission of Pakistan report highlights that the country's youth population stood at 55.7 million during the 2023 census. This underscores that political parties that can connect with the youth vote hold stronger prospects for attaining power.
Also Read: Police Sub-Inspector Succumbs to Injuries in Peshawar
Regarding the extent of youth engagement in the forthcoming elections and their desired changes in the political system, Nida from Nowshera shared that she acquired her identity card in the same year that she registered to vote. She eagerly awaits the opportunity to cast her first vote in the upcoming election.
Nida expressed her enthusiasm, recounting how she used to accompany the women in her household to the polling station, but she was not permitted to enter. Only registered voters were allowed. She yearned to witness the voting process. Now that her vote is officially registered, she eagerly anticipates casting her vote for her favored party candidate when the election date is announced.
Eighteen-year-old Salwa from Mardan holds a newly minted National Identity Card and is now a registered voter. However, Salwa remains uninterested in the elections due to the empty rhetoric of political parties. She notes that politicians tirelessly advocate for the people during speeches but often fail to follow through with actions. Salwa perceives them as being in a rush to secure seats in the assembly.
Salwa further expressed disillusionment when elections draw near, and politicians seek votes fervently, yet after the elections conclude, it feels as though their promises fade into obscurity.
The timing of the elections is also a pivotal issue. It's important to remember that as per the constitution if the assemblies complete their five-year term, elections must be conducted within the subsequent 60 days. However, if the assemblies dissolve before their term ends, elections are mandated within 90 days.
Alishba Shalaly from Nowshera is set to cast her first vote in the upcoming election. Alishba, a 19-year-old BS Law student, eagerly anticipates this opportunity and has already made up her mind regarding the party she intends to vote for.
Alishba observes that whenever elections take place in Pakistan, political parties present alluring promises in their manifestos, but once in power, they often neglect the people's concerns. This cycle repeats for five years, and economic challenges are frequently imposed on the public. Alishba is determined to cast her first vote for her preferred leader.
Bareera Ashfaq, a 20-year-old, is also excited to partake in the forthcoming elections. However, she faces a hurdle as her identity card remains pending due to certain reasons. She is striving to obtain her identity card but is concerned that her vote may not be registered in time for the upcoming elections.
Hits: 11