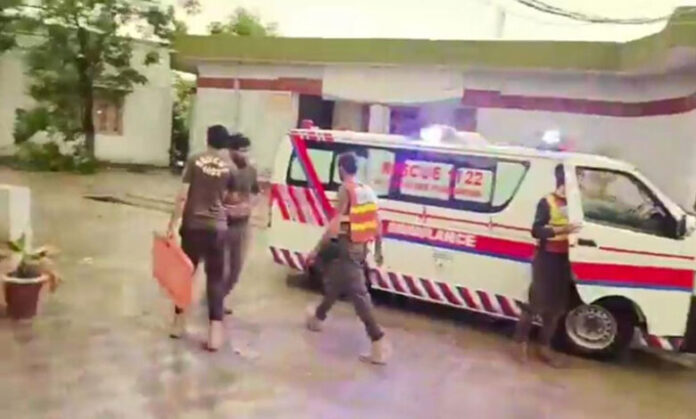 Peshawar: During a severe storm and heavy rainfall in various areas of Khyber Pakhtunkhwa (KP), 15 people tragically lost their lives in accidents.
Bilal Faizi, the spokesperson for Rescue 1122, confirmed the death toll, which had initially been reported as 10 by the director general of Rescue 1122. The victims include both children and women. The number of injured individuals has risen to over 25.
The districts of Bannu and Lakki Marwat witnessed the highest number of fatalities and damages. Rescue operations are currently underway in Karak, Bannu, and Lakki Marwat, as roofs and walls of houses collapsed in several incidents. The strong winds and rainfall persist in other districts as well.
Also Read: Pakistan's Decision on Barter Trade with Afghanistan, Iran, and Russia Raises Mixed Reactions
Barrister Feroze Jamal Shah Kakakhel, the Caretaker Information Minister of KP, expressed his concern over the damage caused by the storm and rainfall.
He reported 10 deaths from different districts and stated that the provincial government is actively coordinating with the administrations of the most affected districts, including Bannu, Lakki Marwat, and Karak. A high alert has been issued in hospitals within the affected areas.
PDMA, Rescue 1122, and other agencies are tirelessly engaged in relief operations, assessing the extent of damage caused by the strong winds and torrential rain.
It is important to note that a series of strong winds and rainfall commenced in several districts of KP, including Peshawar, in the afternoon.
Hits: 9