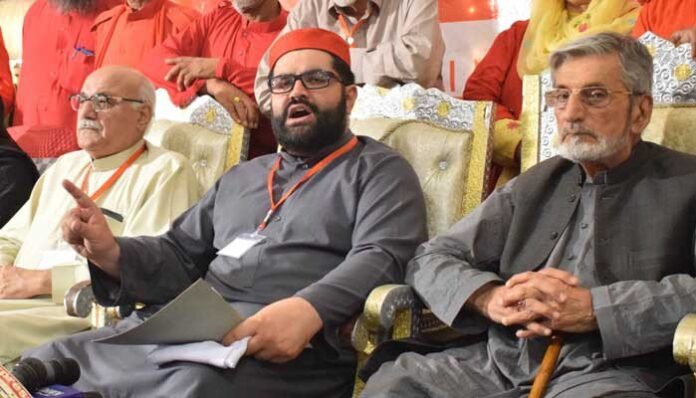 The Awami National Party (ANP) has demanded the federal government initiate a judicial inquiry into the issue of terrorists being resettled in Khyber Pakhtunkhwa (KP).
In a letter addressed to Prime Minister Shahbaz Sharif, ANP Provincial President Aimal Wali Khan urged the formation of a high-level committee to investigate the presence of terrorists in the province.
The letter highlights that the people of KP are once again vulnerable to the menace of terrorism, as former Prime Minister Imran Khan and Barrister Saif have openly admitted to facilitating the return of terrorists on multiple occasions.
Also Read: KP: Two Killed in Remote-Controlled Bomb Blast in Bajaur
ANP's demand is for a judicial inquiry under the leadership of the Chief Justice of Peshawar High Court, and they further call upon the federal government to announce a judicial inquiry in accordance with the Inquiry Act 2017.
The ANP has previously filed a petition against PTI chairman Imran Khan and former DGISI General (R) Faiz Hameed regarding recent terrorist incidents in the province. The High Court adjourned the hearing, yesterday, for two weeks.
During the proceedings, Justice Abdul Shakoor remarked that the federal government has the authority to establish an inquiry commission and inquired whether there have been any prior court decisions ordering the formation of such a commission in similar cases.
Advocate Babar Khan Yousafzai, the lawyer representing the applicant, informed the court that the applicant is not associated with the federal government, highlighting that this is the first case of its kind where the court has been requested to establish a commission.
The petitioner's lawyer requested a two-week extension to provide examples of relevant cases. The court granted the petitioner's lawyer's request, adjourned the hearing, and provided them with the opportunity to prepare the case.
Hits: 9