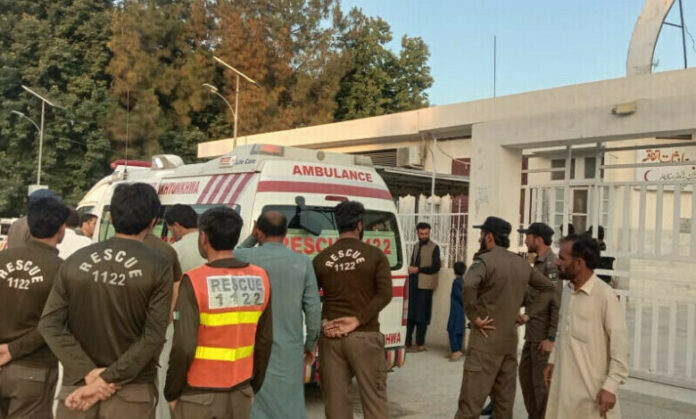 Two people were killed on Saturday in a remote-controlled bomb blast that occurred in the Bajaur district of Khyber Pakhtunkhwa (KP).
According to Bajaur Deputy Superintendent of Police (DSP) Sattar Khan, the explosion took place on Ter Bandgai Road in Tehsil Ward Mamond when a remote-controlled bomb detonated on a vehicle. The driver of the vehicle was killed instantly, while the contractor, Gul Azam, sustained injuries. DSP Sattar Khan mentioned that the vehicle was transporting sand to a security check post.
Also Read: Typhoid Outbreak: Over 10,000 Cases Reported in KP
The bodies of the injured individuals and the deceased driver were transferred to District Headquarters Hospital in Bajaur. Unfortunately, the injured contractor also succumbed to his injuries.
The police suspect that the remote bomb blast was targeted at the security forces.
It is worth noting that terrorist activities have been on the rise in KP, prompting the security forces to carry out intelligence-based operations to counter them. These operations have resulted in the elimination of several terrorists.
Hits: 19