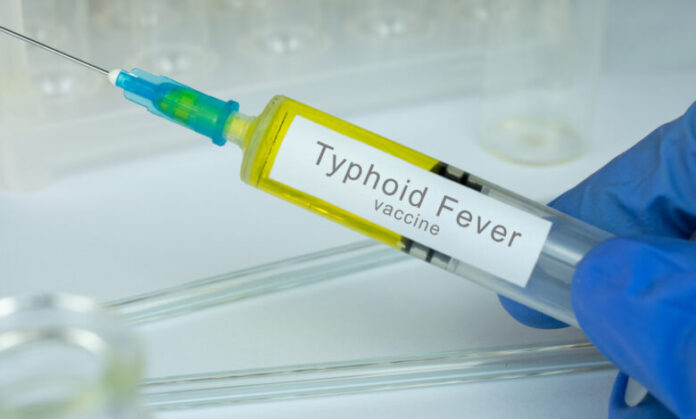 Khalida Niaz
In Khyber Pakhtunkhwa (KP), the outbreak of typhoid has reached alarming levels, with more than ten thousand cases reported in the past two months. The Public Health Department reveals that Peshawar alone has recorded over 1600 cases during this period.
Dr. Irshad Ali, Director of Public Health in KP, acknowledges that while typhoid is not a new bacteria, its prevalence is increasing in the province.
Dr. Ali emphasizes that the misuse of antibiotics contributes to the development of antibiotic resistance in typhoid. Some antibiotics have become ineffective against the disease, and inadequate hygiene practices can facilitate its transmission to others. Contaminated water and food are the primary sources of spreading this bacterial infection.
Also Read: NAB Probes Corruption Allegations Against Two Former PTI CMs in KP
Typhoid fever, also known as typhoid, is caused by bacteria that affect multiple organs in the body. Medical experts highlight common symptoms such as high fever, headache, abdominal and muscle pain, diarrhea, and the appearance of red spots on the back and chest.
It is worth noting that cases of the new typhoid strain, XDR (extensively drug-resistant), are increasing nationwide, including in Karachi.
The National Institute of Child Health (NICH) reports a total of 335 cases of XDR typhoid during the first four months of this year. An individual affected by XDR typhoid experiences symptoms like high fever, weakness, stomach pain, nausea, vomiting, headache, cough, and loss of appetite.
Medical professionals stress the importance of preventive measures to avoid the new strain of typhoid. They advise citizens to consume only boiled clean water for drinking and use the same water for washing fruits, vegetables, and dishes. Regular handwashing with soap after using the toilet and before eating is crucial, and caution should be exercised when consuming street food or items from the market.
Hits: 27