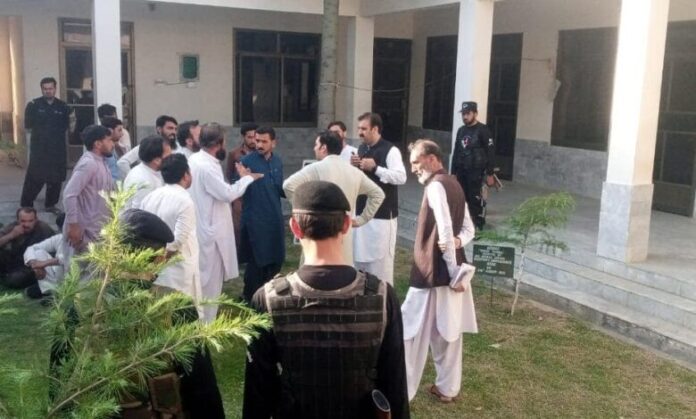 Bilal Yasir
The Deputy Commissioner of Bajaur District has issued an order to ensure the installation of septic tanks for the disposal of wastewater generated by marble factories.
Yesterday, under the supervision of Deputy Commissioner Bajaur Anwar ul Haq and Assistant Commissioner Khar Muhibullah Yousafzai, Assistant Commissioner Khar 1 Shah Nawaz Khan arrested 15 individuals from Sheikh Kalikhor for their failure to arrange septic tanks for wastewater management in marble factories.
AC Khar Mohibullah Khan issued strict instructions to the factory owners and the arrested individuals to promptly install septic tanks in the marble factories. Failure to comply will result in severe legal action for non-compliance.
Also Read: Pakistan-Russia Trade Commences: LPG Gas and Crude Oil Shipments Arrive
It is important to note that on May 13, 2023, Tribal News Network published a story regarding the wastewater discharge from marble factories located in Bajaur Mandal and other areas. The story highlighted the problems faced by local residents due to the release of wastewater. The contaminated water not only rendered the land infertile but also caused irreversible harm to aquatic life.
Following the publication of this story, the Deputy Commissioner of Tribal District Bajaur, Anwarul Haque, and Assistant Commissioner Khar, Mohibullah Yousafzai, assured that they would take immediate action against this environmentally damaging practice.
The people of the area expressed their gratitude to the TNN organizers and the district administration, hoping that this proactive step would alleviate their difficulties.
Hits: 7