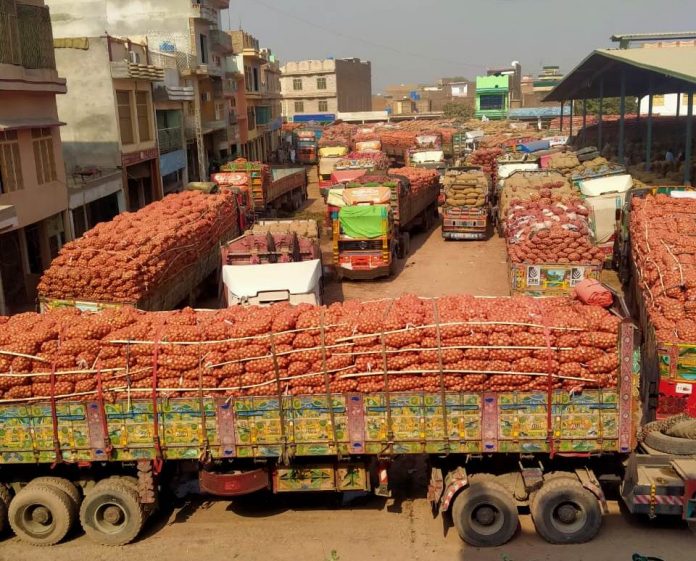 Mehrab Afridi
The Federal Ministry of Finance has approved barter trade agreements with Afghanistan, Iran, and Russia, allowing the exchange of goods without the need for dollars. A comprehensive list of imports and exports has been compiled, and a decision on valuing the commodities in either US dollars or local currency is pending. Barter trade operations are set to commence in July.
Due to the country's limited foreign exchange reserves, the federal government has permitted barter trade as an alternative to trading goods for goods. Traders will be immediately allowed to engage in barter trade with Afghanistan, Iran, and Russia. The Ministry of Finance has prepared a list of goods eligible for barter trade, and discussions are underway to determine whether the value of these trade items should be denominated in US dollars or the local currency.
Also Read: Seeking a Third Way: The Dilemma of Dowry and 'Walwar'
Collector Customs Appraisal, Muhammad Ashfaq, stated that Pakistan is in the final stages of completing its preparations for barter trade. Experts are adapting the barter trade system to the modern V-Bock customs system in Karachi. This new approach is expected to conserve the country's foreign exchange reserves, alleviate economic pressures, and promote trade.
As per the Ministry of Finance's notification, Pakistani traders are permitted to export 26 items, including rice, medicines, plastic goods, iron and steel products, tractors, electrical household items, and support items, to neighboring countries such as Afghanistan and Iran.
Conversely, imports from Afghanistan consist of ten items, including minerals, coal, cotton, fruits, and vegetables. From Iran, Pakistan can import ten items, including minerals, medicines, coal, petroleum products, LNG, and LPG. Additionally, imports from Russia are authorized for 11 items, including petroleum products, textiles, textile machinery, LNG, and LPG.
Under the barter trade procedure outlined by the federal government, Pakistani traders will establish trade agreements with counterparts in the mentioned countries, exchanging goods for goods.
These agreements will be endorsed by the respective Embassy/Consulate and verified by diplomatic staff to ensure compliance with international embargoes on specific merchandise, companies, or traders. Once the confirmation is received, the customs collectors concerned will grant formal permission to initiate goods-for-goods trade.
In accordance with the government's policy, Pakistani businessmen will first import commercial items from the designated countries and subsequently export the agreed-upon commercial items in exchange. Traders have been granted a discount of up to 20% for both import and export activities.
Collector Customs Muhammad Ashfaq expressed a strong likelihood of implementing the barter trade policy starting in July, as all relevant departments, including the federal government, have completed their preparations for its successful execution.
Hits: 16