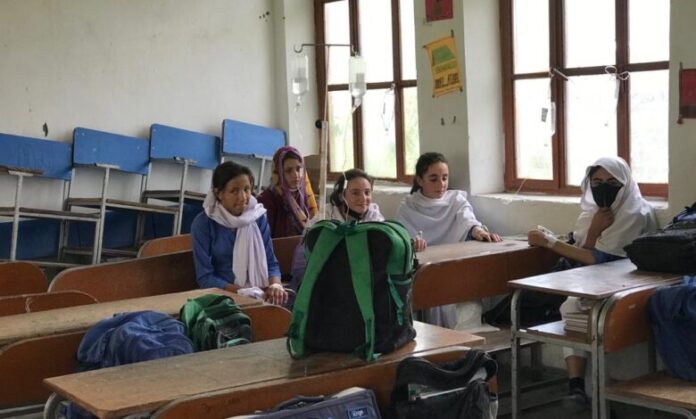 In the Laspur region of Upper Chitral, an outbreak of chickenpox has emerged, afflicting 32 individuals, including the headmistress of Government Girls Middle School Harchin.
As reported by local residents, a significant number of people in Harchin village, including students from the school, have fallen victim to chickenpox. Most of those affected are aged between 9 and 31.
The District Health Officer (DHO) of Upper Chitral explained that chickenpox typically manifests with the appearance of rashes on the affected person's face, accompanied by fever.
Also Read: Dengue Alert in Nowshera as Five Cases Emerge
To address the outbreak, medical teams from BHU Broke have been dispatched to provide treatment to the afflicted school and individuals in the vicinity. Immediate medical attention has been initiated for those impacted.
The DHO clarified that although chickenpox is classified as an epidemic disease, it poses no substantial threat. The medical teams have implemented home quarantine measures for the affected children as a preventive measure to curb the spread of the disease.
Additionally, the school administration has been duly informed of the necessity to quarantine children affected by chickenpox within their homes.
Hits: 29