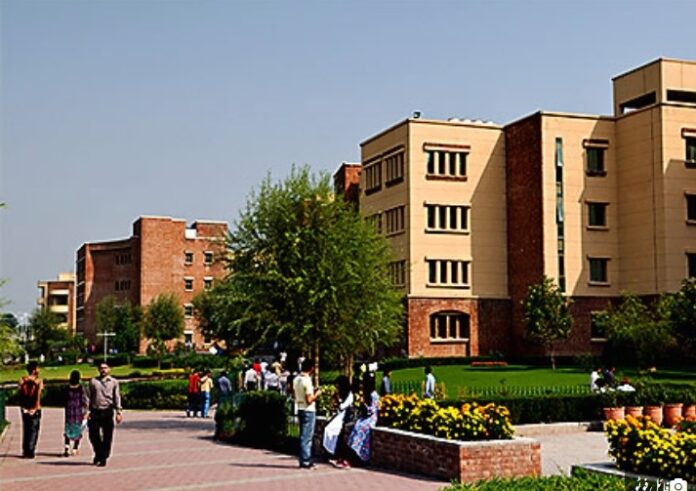 Bilal Yasir
Comsats University Islamabad in under fire on social media after paper containing an objectionable question from the students was leaked online.
The leaked paper shows that the students were asked to comment on a incest scenario between a brother and sister. The question had appeared in the bachelor of engineering paper which was conducted on December 6 last year.
The students who attempted the questions were shocked after the question, wherein they were asked to write 300 words on incest.
A similar question had reportedly asked in the Allam Iqbal Open University examination sometimes ago, wherein students were asked to pen a letter about their sister's figure.
When the head of the relevant department was asked about in a TV show, he nonchalantly stated that what was wrong in it.
On the other hand, Professor Hidayatur Rehman, an Islamic Studies faculty at the Government Degree College Bar Khalozo, told TNN that this was very stupid question. He said that asking students questions in violation of cultural and religious injunctions were neither allowed in religion nor values of the society.
"This is outright dishonesty to one's profession and government should strictly deal with those involved," he said.
Besides, he said that government should devise mechanism to avoid repeat of such blunders.
Similarly, Mufti Dr Abdul Naseer, head of women sub-campus of department of Islamic Studies at the University of Malakand said that the episode was shameful.
He said that Sharia even forbade describing the intimacy between spouses, then how could ask people about incest between sister and brother.
He also demanded strict action against those involved in this episode.
University's stance
Comsats University additional registrar Naveed Ahmed Khan confirmed that very objectionable question was asked in English composition paper.
He said that faculty member who had asked the prepared the paper was sacked on January 5. Besides, he said that ministry of science and technology took notice of the issue on January 18 and varsity has submitted its response in the case.
Varsity administration said that the faculty member concerned was a visiting member and he has been blacklisted.
Hits: 73