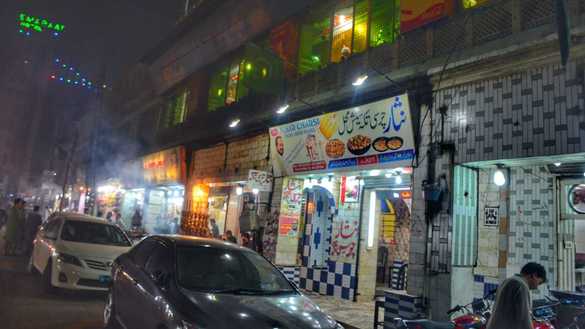 Rifaqatullah Razarwal
The Peshawar Police recently issued guidelines for residents in the vicinity of the Daudzai police station, urging them not to venture out unnecessarily after 10 p.m. However, local elders and legal experts argue that this directive violates constitutional and legal rights, constituting a breach of human rights.
On September 9th, the Daudzai police station's SHO office issued an order stating that "After today at 10:00 p.m., no one will roam around unnecessarily," as conveyed by SSP, DSP, and SHO.
The guidelines further state, "The use of "ice" (meth) is detrimental to families, and strict action will be taken against any individual, regardless of their affiliation. Those found in graveyards, riverbanks, or fields without a valid reason at night will also face consequences."
Also Read: IMF and Pakistan's Energy Ministry Clash Over Electricity Bill Relief
SHO Police Station Daudzai, Saddam Riaz, confirmed that the directive was issued in response to local leaders' demands. Due to a surge in drug-related issues, including recent drug addict-related homicides, local elders requested a temporary ban on unnecessary and untimely movements in their area.
Riaz clarified that this measure primarily targets non-locals, suspicious individuals, and criminals. Servants caught in these areas after 10 o'clock at night will be released upon confirmation by local leaders.
Local elders strongly criticized the decree, insisting that the police should fulfill their duty to provide security rather than restrict people's movements.
Dr. Anwarullah, a resident of Isa Khel under the Daudzai police station, labeled the directive as unnecessary, emphasizing that many residents are impoverished laborers who return home late at night or leave before the morning call to prayer. He argued that such stops for verification not only waste time but also cause mental distress.
Legal experts consider the decree unconstitutional and illegal. Article 15 of the Constitution guarantees the fundamental right to freedom of movement, and experts assert that such orders exceed the police's authority.
Supreme Court lawyer and human rights activist Noor Alam Khan Advocate pointed out that imposing such measures is characteristic of unconstitutional and undemocratic regimes, akin to martial law. He emphasized that these actions infringe on multiple constitutional articles, including Article 16 (Assembly), Article 17 (Organization), Article 18 (Carrying on Business), and Article 19 (Freedom of Expression).
Khan further questioned the link between citizens' movement and preventing drug use, raising concerns about the legality and constitutionality of the decree.
Citizens residing near the Daudzai police station have called on the Khyber Pakhtunkhwa IG to address this alleged police misconduct and formulate a comprehensive plan to restore law and order in the area.
Hits: 38