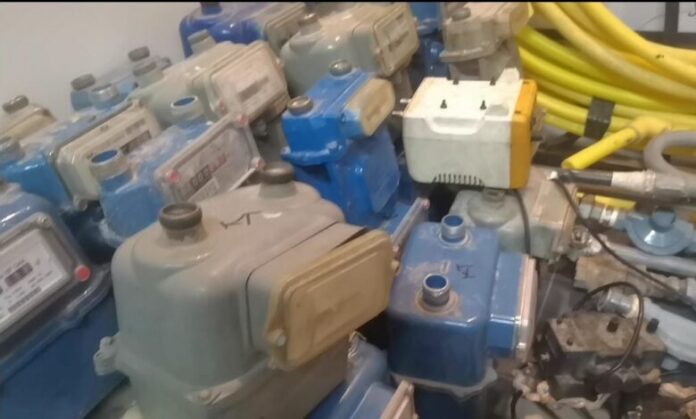 Zeeshan Kakakhel
The Sui Gas Department has initiated a vigorous campaign against gas theft across various districts in Khyber Pakhtunkhwa. In a mere 11-day span, from September 1 to September 11, a total of 478 illegal gas connections have been dismantled in districts including Peshawar, Nowshera, Karak, Bannu, DI Khan, and others.
Additionally, 239 suspicious domestic and commercial meters have been replaced during these operations. Furthermore, six FIRs have been registered at different police stations throughout the province, with an application submitted to the police for legal action against an additional 100 individuals.
General Manager of Sui Northern Gas Pipeline Limited, Rehmatullah Khan, issued a stern warning to gas thieves, emphasizing that strict measures would be taken against them. Special teams have been constituted for this purpose, and the crackdown is now in full swing.
Also Read: FIR Lodged Following Remote-Controlled Blast on Peshawar's Warsak Road
According to Khan, individuals found guilty of gas theft not only face hefty fines but can also be subjected to up to 10 years in prison. He urged those involved in the pilferage of gas to act wisely and discontinue their unlawful practices.
Khan revealed that gas worth lakhs of rupees was being stolen on a daily basis, but these activities will no longer be tolerated. He underscored the unwavering support of high-ranking officials, including the Army Chief and Prime Minister, for these operations. Khan urged the public to collaborate by identifying individuals utilizing stolen gas so that appropriate actions can be taken against them.
He further highlighted that, in just one month, these operations have secured 321 million mmcfd of gas, amounting to crores of rupees.
Hits: 55