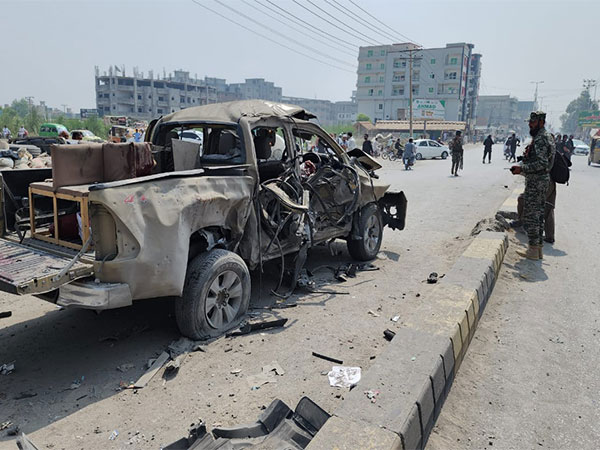 An FIR has been filed in response to a remote-controlled explosion on Peshawar's Warsak Road. The police have registered the FIR, which includes nine charges, such as terrorism and murder. The complaint was made by the SHO of the Michni Gate police station against unidentified terrorists.
The FIR recounts an incident where an explosion occurred on a Frontier Corps (FC) vehicle on the main Warsak Road. The explosion was triggered by pre-placed explosives at the site. The FIR further notes that one security officer lost his life, while ten individuals, including seven security personnel, sustained injuries in the blast.
According to Mohammad Asim, the spokesperson for Lady Reading Hospital, two of the injured individuals from the Warsak Road explosion are currently in the ICU. Both of these injured persons are FC personnel, and their condition remains critical.
Also Read: PESCO Records 0.5% Drop in Losses as Crackdown Curbs Electricity Theft
The spokesperson stated that the injured have been placed on ventilator support, with severe injuries to their heads and faces. Medical staff are providing round-the-clock treatment.
Meanwhile, as per the special instructions of CCPO Peshawar Syed Ashfaq Anwar, snap checks are being carried out throughout the district to maintain a peaceful atmosphere in the city. SSP Operations Kashif Aftab Abbasi is supervising these checks under the direction of SP Cantt Waqas Rafiq.
Divisional SPs, along with other units, are overseeing the checking process at various checkpoints. Operations against vehicles with tinted windows, public transportation, unregistered vehicles, and motorcycle passengers are ongoing without interruption.
In addition to local law enforcement, the Ababeel Squad and City Patrol personnel are stationed at the checkpoints. Suspects and undocumented Afghan refugees are being screened at these special checkpoints. The objective of these checkpoints in upscale areas of the city is to ensure law and order are maintained.
Hits: 12