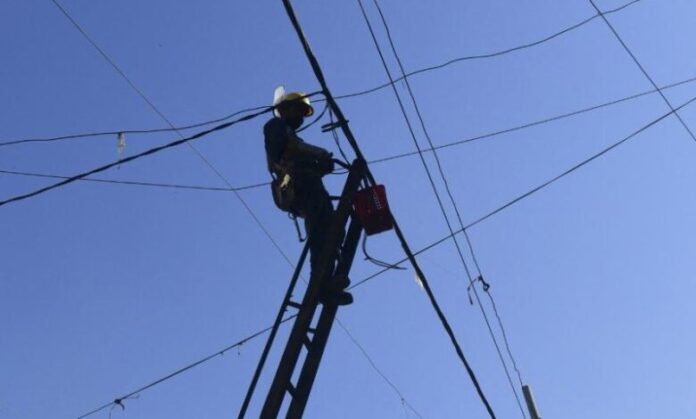 Peshawar Electric Supply Company (PESCO) has reported a 42.10% loss this year due to electricity theft, reflecting a slight improvement from last year's 42.15%. This marginal decrease of 0.5% is attributed to intensified efforts in cracking down on power thieves.
Usman Aslam, a spokesperson for PESCO, likened electricity theft to other forms of robbery, emphasizing its criminal nature. Under the law, those found guilty of stealing electricity can face imprisonment ranging from three to seven years with hard labor, in addition to fines ranging from Rs 10 lakh to Rs 10 million, or both. To facilitate immediate legal action, live videos capturing perpetrators of electricity theft are being prepared.
Aslam revealed that the operation against electricity theft has been significantly strengthened in Khyber Pakhtunkhwa. More than 600 direct connections have been dismantled, resulting in fines exceeding Rs. 80 lakh. Additionally, Sub-Divisional Officers (SDOs) have submitted applications for the registration of FIRs against over 300 individuals involved in electricity theft, while those caught in the act have been handed over to the police.
Also Read: Mass Marriage of Ten Underprivileged Couples Honors Late Journalist Rahimullah Yousafzai
Highlighting the company's efforts to recover outstanding dues, Aslam stated that Khyber Pakhtunkhwa has achieved a remarkable 92% recovery rate this year, owing to effective strategies and actions targeting defaulting households, and agricultural, and industrial customers.
In light of the country's economic challenges, he underscored that cracking down on power theft is the most viable means to alleviate billing issues, as protests offer no resolution. It is the responsibility of citizens to remain vigilant in their communities and promptly report any instances of power theft to PESCO authorities.
The spokesperson urged the public to contact the toll-free number 118 to share information about individuals engaged in electricity theft, facilitating swift action against culprits. Alongside social ostracization, electricity thieves should be treated in society like any other criminal.
As part of the ongoing campaign against electricity theft, Deputy Commissioners and District Police Officers have provided security to PESCO staff. Many thieves have voluntarily dismantled direct connections in response to the intensified crackdown. Electricity theft not only overloads transformers but also contributes to fluctuations in line losses. Cooperation from consumers is vital in reducing the gap between electricity supply and demand.
Hits: 308