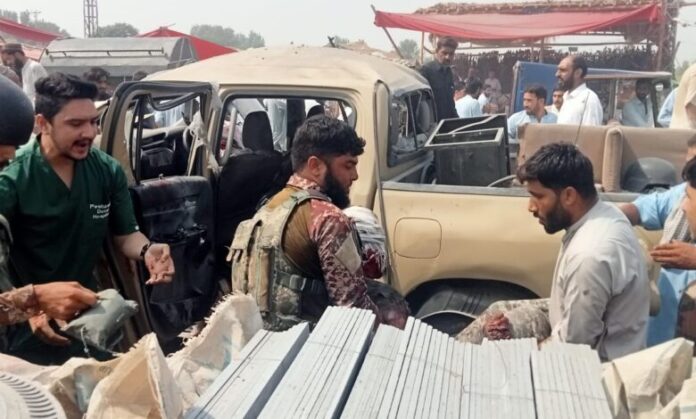 A bomb detonated in Peshawar, resulting in injuries to 8 individuals, including security personnel.
SP Warsak Division Muhammad Arshad Khan reported that the explosion occurred on Monday in close proximity to Michni Gate Police Station, along Warsak Road, near Ring Road Prime Hospital.
The blast inflicted injuries upon 5 Frontier Corps personnel and 3 civilians. Initial reports suggest the explosion may have been caused by an Improvised Explosive Device (IED); however, a thorough investigation is presently underway.
Also Read: Suicide Bomber Killed in Foiled Attack in Khyber District
The exact nature of the explosion will be elucidated in the forthcoming BDU report, while further inquiries into the incident remain ongoing. The injured parties have been promptly transported to a hospital for medical attention.
Governor of Khyber Pakhtunkhwa Haji Ghulam Ali and Peshawar Mayor Haji Zubair Ali have vehemently condemned the blast on Peshawar's Warsak Road.
Hits: 34