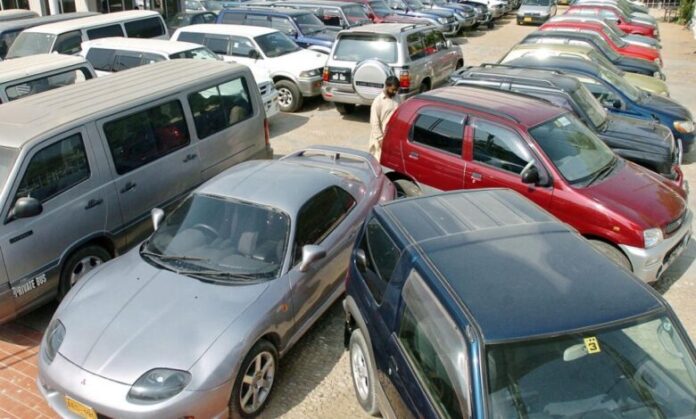 Muhammad Salman
The Customs Collectorate Enforcement Peshawar has established a dedicated Quick Response Force to expedite efforts to clamp down on non-customs paid vehicles. The primary goal of this initiative is to take action against non-duty paid vehicles based on information and to maintain vigilance over suspicious vehicles.
Furthermore, this specialized force will be readily available at all times to support mobile squads. The decision to form this unit comes amidst an ongoing nationwide crackdown on illegal vehicles.
According to customs officials, the head of this force will be the Deputy Collector Headquarters. The team will consist of two inspectors and approximately 28 constables.
Also Read: Cycle Race and Walk Raise Breast Cancer Awareness in Shaukat Khanum Hospital Peshawar
Additional Collector Enforcement, Mohammad Zakir, stated to TNN that the establishment of this force does not imply that there were no prior operations against Non-Customs Paid (NCP) vehicles. He clarified, "Our operations against NCP vehicles have been ongoing since the beginning. This new initiative enhances our focus on tackling these illicit vehicles."
Zakir added that a squad will be stationed at the Colonel Sher Khan Interchange on the Swat route, where they will monitor NCP vehicles. In various districts, including Mardan, Abbottabad, and Nowshera, customs personnel are already actively engaged in impounding illegal vehicles.
Furthermore, the dedicated force will operate around the clock, taking action wherever it is necessary.