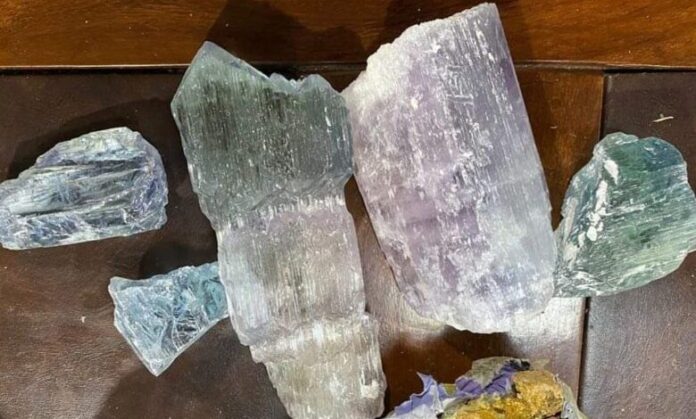 Customs Appraisal at the Torkham border intercepted a coal-laden cargo vehicle, discovering hidden precious gems worth millions.
Collector Customs Appraisal, Muhammad Ashfaq, revealed that intelligence hinted at valuable gems concealed in secret compartments of the vehicle crossing Torkham into Pakistan.
Also Read: Healthy Habits for Expecting Moms: A Balanced Diet Guide
Upon the vehicle's arrival at the import terminal, customs authorities swiftly took it into custody. A thorough search led to the recovery of 71 kg of precious stones, including Kunzite, Green Spodumene, and Scapolite, with a total value of 40.5 million rupees.
The apprehended truck driver is now in custody, and a case has been registered. The seized items, including the gems, coal valued at Rs 1,000,000, and the cargo vehicle itself valued at Rs 5,000,000, sum up to a total case value of Rs 411 million, as per customs officials. An investigation into the matter is underway.