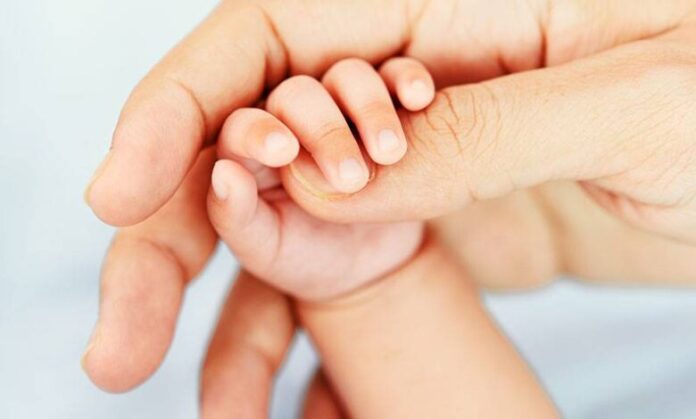 Rani Andaleeb
"Initially, the mere thought of eating anything repulses me. Even when I manage to consume something, it induces nausea, leaving me quite feeble," shares Rifaat, a Peshawar resident experiencing her first pregnancy. However, her nutritional challenges have resulted in weakness. After consulting a gynecologist, she was prescribed medication and warned about the potential need for a blood transfusion if she didn't adopt a well-balanced diet.
Samia, another resident of Peshawar, got married at a young age and faced uncertainties when she became pregnant for the first time. Lacking knowledge about the appropriate diet during pregnancy, Samia struggled with food aversions and family restrictions.
Her weakened condition persisted, aggravated by a dislike for milk and an aversion to the smell of meat. Complications arose during childbirth, leading to her son's frailty, back pain, and depression. Reflecting on her experience, Samia advises women to be vigilant about their diet during pregnancy. Her neglect has left her so debilitated that doctors advise against having more children for a few years, as both she and the potential baby could be at risk if she conceives too soon.
Also Read: 490 Families Lead Ongoing Exodus: Afghan Refugees Return via Torkham
Supporting Samia's perspective, Afroz Khattak, a gynecologist at Lady Reading Hospital, emphasizes the critical importance of a well-rounded diet over medication during pregnancy. She highlights that a brief interval between childbirths, especially when the mother is physically and mentally weak, can pose risks to both the mother and the child. Pregnant women, she suggests, should prioritize their dietary choices for a healthier pregnancy journey."
Dr. Afroz emphasizes the daily consumption of a bowl of beans with curd, citing the iron content in beans as beneficial for pregnant women. He recommends including liver in the diet, emphasizing that consuming semi-cooked liver doesn't lead to blood loss but compensates for it. Additionally, he suggests increasing the intake of oranges and incorporating an apple into the daily diet, highlighting the importance of various fruits in maintaining heart health, hydrating the body, and providing ample vitamins and calcium.
Drinking a glass of milk daily is stressful for both the mother's and baby's health, with a suggestion to consume meat once a week and accompany its soup with bread. Following this balanced diet helps pregnant women stay healthy instead of becoming weak.
Nutritionist Professor Bushra Khalil from Lady Reading Hospital, Peshawar, emphasizes key dietary staples during pregnancy, such as green leafy vegetables and brown flour. Milk or milk products should be consumed two to three times a day. She acknowledges that certain foods may be unappealing or cause vomiting, providing alternatives like yogurt, pudding, custard, or other milk substitutes.
For a healthy pregnancy and to avoid complications during childbirth, Dr. Bushra recommends incorporating meat, fish, or eggs into the diet, consuming one to two eggs daily, and including chickpeas, peas, and fatty foods. The use of mustard oil, olive oil, or vegetable oil is permitted but sparingly, limiting frying to once to avoid potential harm. Dry fruits like peanuts, almonds, or walnuts can be added, and pregnant women are advised to drink 10 to 12 glasses of water daily.
Assistant Professor Bushra Khalil emphasizes the importance of following medical advice, consuming nutritious food, and consulting a qualified gynecologist promptly if any problems arise, ensuring the health of both the mother and the child during pregnancy.