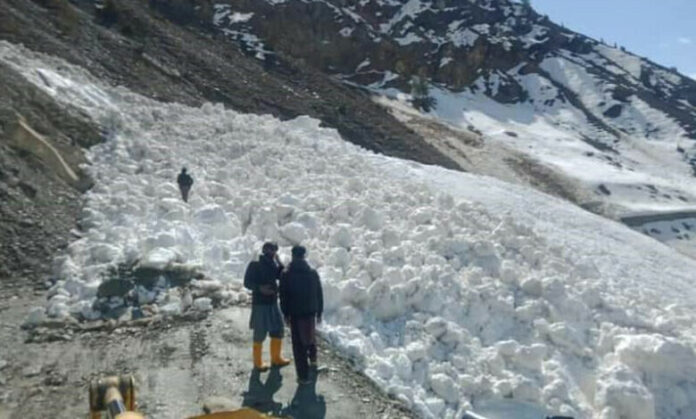 Ten individuals, including three women, tragically lost their lives when an avalanche struck the Shunter area of the Astore district in Gilgit-Baltistan.
The local police reported that heavy rains on Saturday triggered the avalanche within the jurisdiction of Astore Tehsil in Shunter. The avalanche specifically targeted a Kashmiri family, resulting in the unfortunate demise of ten people, including three women, while several others, including children and women, sustained injuries.
The local administration explained that the avalanche had made it challenging to access the accident site promptly and provide immediate assistance, owing to the remote and difficult terrain. Nevertheless, law enforcement officials and rescue teams have been dispatched to aid in the rescue efforts.
Also Read: Artistic Suppression: Musical Instruments Smashed at a Wedding in Bajaur
The victims of the avalanche include a four-year-old girl named Meherban, and four women identified as Shagufta, Parveen (daughters of Babu), Khatun (daughter of Munshi), and Maleeka Bibi (wife of Salman). Among the deceased men are Babu, Hameed, Shabbir, and Noorani.
It was revealed by the administration that a significant number of nomads from Azad Kashmir visit Gilgit-Baltistan annually to graze their livestock. Typically, they arrive in Gilgit-Baltistan in June and return to their homeland after the onset of snowfall in November.
Expressing deep sorrow and regret over the tragic incident, Chief Minister Khalid Khurshid of Gilgit-Baltistan promptly issued orders to commence the rescue operation, emphasizing the importance of providing assistance to those affected by the calamity.
Hits: 7