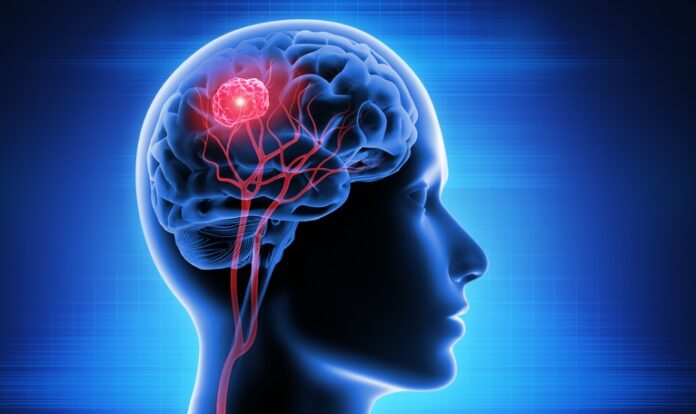 Naheed Jehangir
The prolonged conflict in Khyber Pakhtunkhwa (KP) and Afghanistan has not only led to immense losses but has also been associated with a surge in brain cancer cases.
Assistant Professor and Head of the Neurosurgery Department, Nawaz Khattak, highlighted the situation, noting that the Neuro Department, equipped with over 100 beds, constantly accommodates patients grappling with various neurological conditions, with a significant portion being brain tumor cases.
Data from Lady Reading Hospital reveals that approximately 500 Afghan individuals receive free medical treatment at the hospital every week, encompassing minor surgeries, outpatient services, and gynecological care.
Also Read: North Waziristan Business Community Demands Timely Compensation
Assistant Professor Nawaz Khattak emphasized that the number of brain tumor patients in Khyber Pakhtunkhwa and neighboring Afghanistan surpasses that in other Pakistani provinces, and this number is on the rise. Experts attribute this trend to the enduring impact of bombings and continuous warfare and terrorism, spanning from the 1980s.
Lady Reading Hospital, the largest medical facility in the province, extends the same range of free medical services to Afghan patients as it does to Pakistanis, provided they possess Afghan identification cards or passports. Consequently, the hospital consistently witnesses a high influx of patients suffering from brain cancer.
In the conflict-ridden region, warfare has persisted for over three to four decades, taking various forms. Notably, the weaponry and explosives used in the 1980s, among other detrimental effects, have left a lasting impact on health. This impact is expected to manifest further in the future, particularly concerning health issues. Brain cancer, identified as one of the most perilous diseases, is steadily increasing among the population of Afghanistan and KP.
Dr. Nawaz shed light on the symptoms of brain tumors, emphasizing that individuals, regardless of age or gender, should seek a medical evaluation if they experience severe headaches, epileptic seizures, deteriorating eyesight, or nausea. Timely diagnosis and treatment are crucial for successful outcomes, as brain cancer responds well to treatment if detected early. Delayed diagnosis significantly reduces the chances of a positive outcome, with a mortality rate significantly higher than for other diseases.