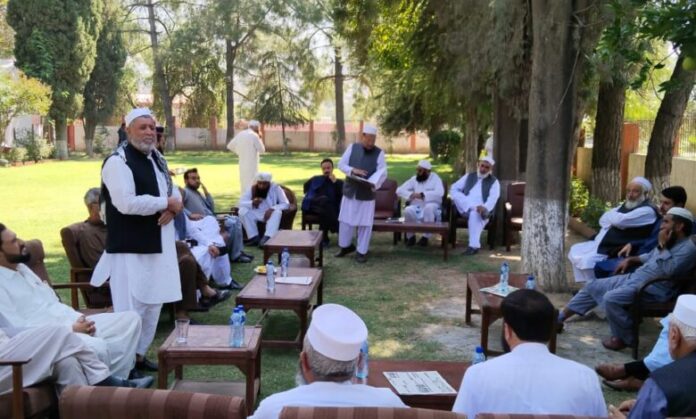 All political parties in Dir Lower have jointly rejected the proposed new constituencies and are demanding that the upcoming general elections be conducted based on the existing electoral boundaries.
An all-party conference convened at Timergara Rest House, chaired by District Amir Siraj ud Din of Jamiat Ulema Islam Dir Lower on Tuesday, witnessed the participation of leaders from various political parties.
The conference featured extensive deliberation on the newly proposed constituencies in Dir Lower, and attendees voiced their collective disapproval and serious reservations regarding these constituencies.
Also Read: Mingora Triumphs Over Kabal in Thrilling Women's Cricket Match in Swat
Speakers at the event pointed out that the constituencies devised by the Election Commission had sparked widespread concerns among all political parties. Therefore, they urged the Election Commission to conduct a thorough review of the proposed constituencies in Dir Lower, with the objective of creating boundaries that garner consensus from all political factions.
During the all-party conference, a unified demand was made to preserve the existing constituencies, advocating for the upcoming general elections to be held within the boundaries of these familiar divisions.
In a stern warning, speakers also emphasized that if the Election Commission fails to address their concerns, they will pursue legal recourse by taking the case against the new constituencies to higher courts.