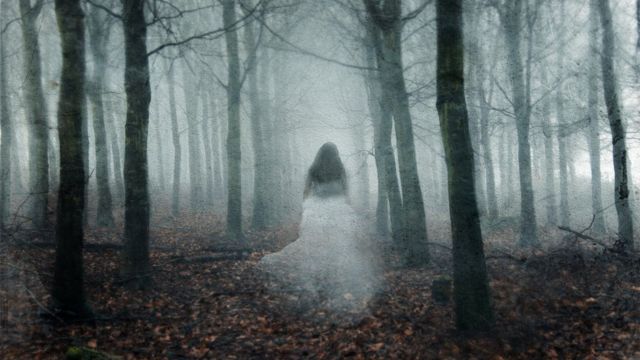 Nasar Zada
Sakina Bibi, a 30-year-old woman from the Kohistan Thal area of Dir Upper, has been missing for the past 24 days. It is believed in the area that the woman has been abducted by giants. The family members have sought help from scholars and knowledgeable individuals to bring her back.
Rudal Khan, the missing woman's father, informed TNN that his daughter went missing from their home on the night of Eid. He mentioned that his daughter has some mental health issues. Despite extensive searches conducted by the villagers in the forests and rivers, there has been no trace of her. He expressed deep concern about his daughter's disappearance.
When asked about the possibility of Jinn's involvement in his daughter's disappearance, Rudal Khan stated that his daughter is 30 years old and it is unlikely that she could be taken by Jinn. However, he still reached out to scholars and individuals familiar with Jinn, but no leads have been found thus far.
Also Read: Protests Follow Tragic Shooting of Student by Swat Police Officer
Hazrat Bilal, a relative of the missing woman, firmly believes that Jinns are responsible for her disappearance. He mentioned that this woman had a connection with Jinns. She went missing 24 days ago during the night, and announcements were made in village mosques the next morning. Despite the community's collective efforts to find her, she remains unaccounted for.
Bilal further shared that some women and a man from the village went to the nearby forest to gather firewood when they spotted the missing woman. Despite their best attempts, they couldn't bring her back home.
He also mentioned that a scholar, a resident of Swat, knowledgeable about Jinns attempted to help using his expertise, but even he couldn't succeed. According to the scholar, these Jinns are considered disbelievers, and freeing someone from their grasp is challenging.
Can Jinns make humans disappear?
In response to this question, Maulana Sufi Abd-ur-Rahman stated that Jinns indeed have the ability to make humans disappear. He shared a personal anecdote about his father, a religious scholar, who was also taken by Jinn. His father described being transported to a strange city with a bustling market, where he was served various foods before being returned. Other indications of the Jinns' influence were apparent in his father's experience.
Mufti Mir Imdadullah Azad confirmed that there is no doubt that jinn can make humans vanish. He explained that jinn can range from benevolent to malevolent.
He recounted the famous story of Mullah Badar, who would capture and defeat Jinns by enclosing them in pots. Once, Mullah Badar burned the king of Hindu Jinns with his spell, leading the Jinns to seek revenge. However, as long as Mullah Badar maintained his ablution, the Jinns were unable to harm him.
According to the story, when Mullah Badar accidentally broke his ablution due to some circumstances, the Jinns seized the opportunity and hanged him to death. This incident gave rise to the well-known Pashto proverb: "Che hamesha da mula Badar pe awdas ki osa!" (Which means: "Always maintain ablution like Mullaa Badar.")
The renowned Pashto poet Ghani Khan has also referenced Mulla Badr in his poetry in the following manner:
"Ghani Zaan Maula Badar Ka
Aqeeda dy baraber ka
Balagano k Rager Ye
charta maat na kry awdas."
Translation: "Ghani! Be like Mullah Badar… Strengthen your faith, You are surrounded by evils… Beware! not to lose your ablution."
However, ordinary people believe that while giants may harass humans, they cannot actually take them away.
Hits: 17