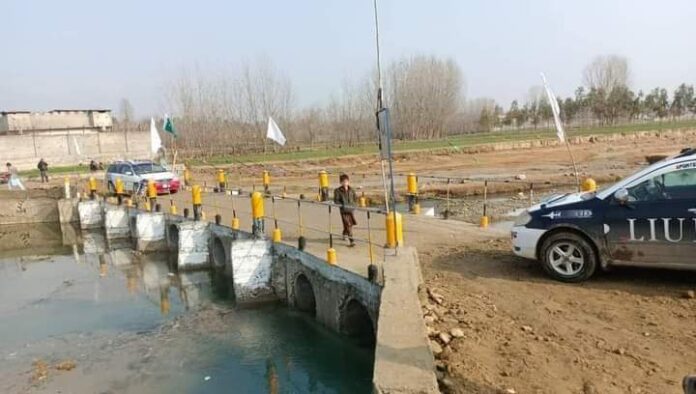 Muhammad Bilal Yasir
After losing their patience with prolonged delay in construction of a bridge, residents of Mandal area of Bajaur have constructed it themselves after collecting donation of Rs 2.8 million.
Khyber Pakhtunkhwa former chief minister Mahmood Khan had approved the construction of the bridge sometimes ago. However, work on the bridge could not be started.
The locals grew impatient with the prolonged delay and started collecting donations in the area and launched its construction. The bridge has been recently put into the use after the completion of construction.
Engineer Hayatullah, a local who spearheaded the campaign for the bridge's construction, told TNN that absence of bridge caused great problems to locals after rains.
"We were unable to take patients to hospital and children could not go to schools," he said.
He said that they demanded the politicians for the construction of bridge, boycotted police campaign to press for construction of the bridge, but to no avail.
Besides, he said that tried to collection donations for the bridge's reconstruction; however, they could not succeed then.
Last year we setup a four members elder committee led by Haji Bakht Baidar and sometimes later we ended up constructing the bridge.
Empty government promises forced locals to collect donations
Ziaullah, a medical student and an activist for the bridge movement said that they aimed at addressing public problems. He said when they started the donation campaign, it received huge response. "We collected Rs 2.9 million for the bridge construction," he said.
However, the bridge was constructed at Rs 2.8 million.
On the other hand, the PTI led government a construction tender was issued for the construction of the same bridge at the cost of Rs 260 million.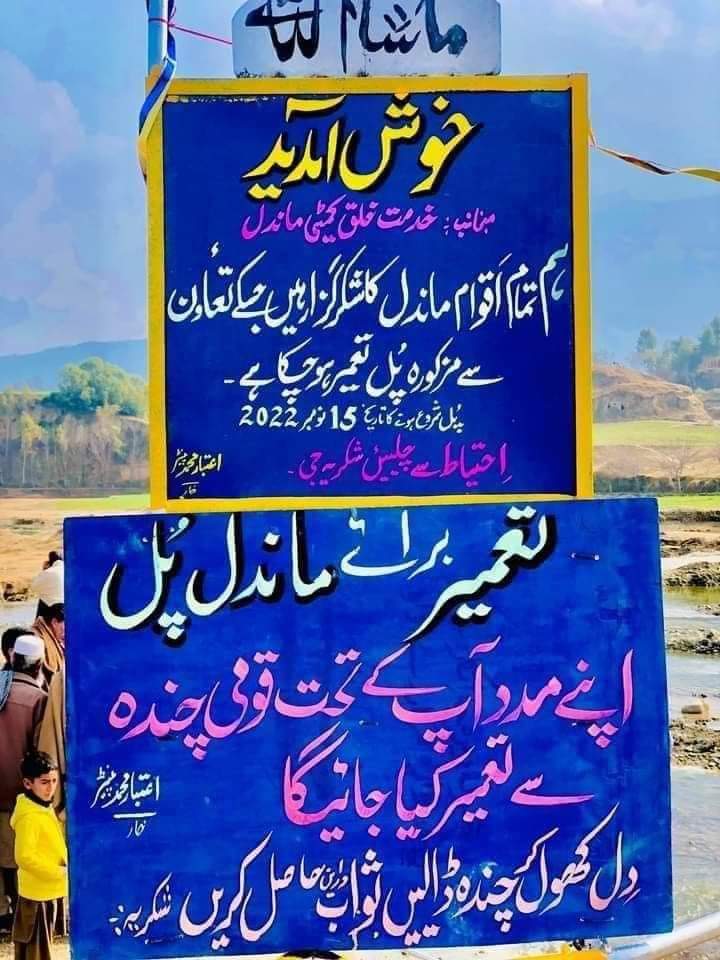 Shakirullah Mandal, a PTI councilor from the area said that they conveyed the importance of this bridge to the elected representatives."We also tried to inform them through jirgas and protests, but to no avail," he said. Shakir said that they were let down by their elected representatives.
He said that both the MPA and MNA from the Bajaur belonged to PTI and both of them made empty promises to public. "We protested outside their houses but nothing except empty promises came out of it," he said.
He said that this forced them to resolve this issue through collecting donations.
On the other hand, area's residents are expressing their views on the subject on social media. Shakirullah, a local wrote on social media that politicians were requested to not visit the area in their election campaigns.
Hits: 60