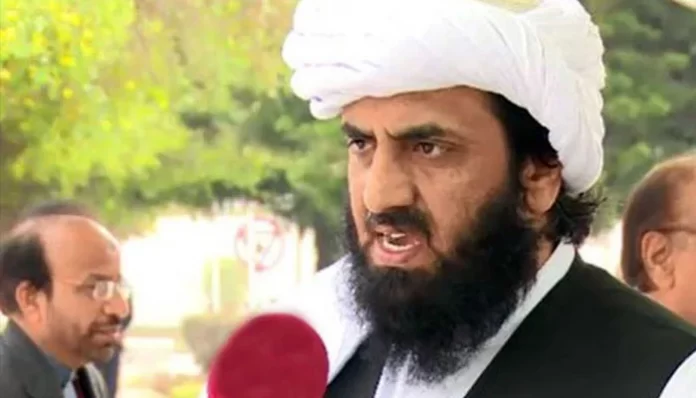 An explosion on the Joto National Highway in Balochistan's Mastung district left four individuals injured, including Senator Hafiz Hamdullah.
Security sources reported that the blast occurred in close proximity to Senator Hafiz Hamdullah's vehicle, who is a prominent leader of Jamiat Ulema-e-Islam F. Police and law enforcement swiftly responded to the incident.
Senator Hafiz Hamdullah is currently being transported to Quetta, while the other injured individuals have been taken to Nawab Ghous Bakhsh Hospital in Mastung.
Also Read: Amna's Tragic Tale: A Life Marred by Forced Marriage and Abuse
According to the party spokesperson, Senator Hafiz Hamdullah sustained minor injuries in the explosion. His security personnel and two other companions were also wounded.
Owais Anas Noorani, providing an update on the situation, confirmed that Senator Hafiz Hamdullah is now in stable condition.
The incident occurred as Senator Hafiz Hamdullah was en route to participate in a meeting organized by Jamiat Ulema-e-Islam in Mangochar. Following the explosion, Senator Ghafoor Haidari adjourned the meeting as a precautionary measure.
Hits: 23