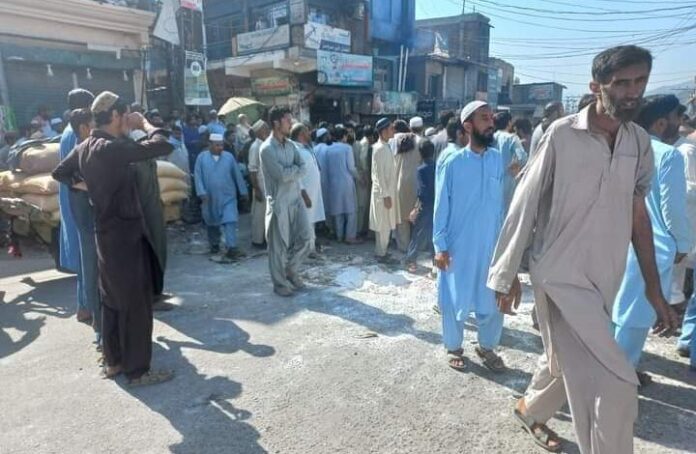 Rafiullah Khan
Relatives of a young man who died under alleged police violence in Swat's Matta tehsil staged a protest by placing the deceased's body on the road.
Placing the body on Matta Chowk's road, the family strongly believed that the youth, who had been arrested on theft charges, succumbed to injuries inflicted by the police. They claimed that when he was released from jail, blood was visible in his mouth, and he later passed away at home. The family accused the police of subjecting the young man to severe torture during his time in jail and demanded justice for their loss.
In contrast, the Matta police refuted the allegations made by Sanaullah's relatives. They stated that Sanaullah had been apprehended from his residence on August 5 following an FIR lodged by Naeemullah on theft charges. Subsequently, Sanaullah was transferred to Saidu Sharif for legal procedures.
Also Read: Youth Emigration: Chasing Dreams Abroad Amidst Economic Struggles
According to the police account, Sanaullah and Naeemullah reached an understanding on August 26, leading to Sanaullah's release. He remained at home for four days after his release and subsequently passed away there. The police asserted that Sanaullah had a history of drug addiction and was also suffering from AIDS, asserting that his demise was linked to these factors rather than police violence.
Following successful negotiations with the police and local administration, the protesters eventually dispersed. The SSP of Upper Swat assured the deceased youth's family that an investigation into the incident would be conducted.
Hits: 11