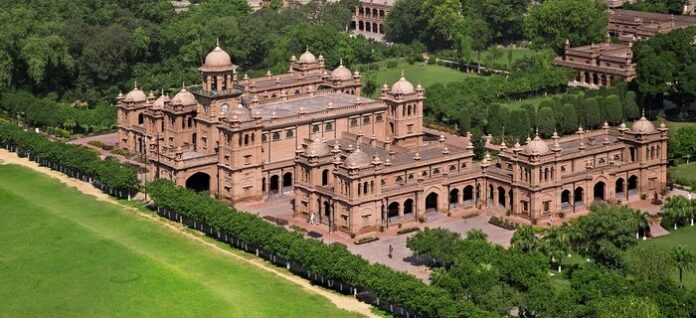 Peshawar: Islamia College University Peshawar, one of Asia's historical educational institutions, is currently grappling with a severe financial crisis. This esteemed college, renowned for its rich legacy, holds historical significance not only in Khyber Pakhtunkhwa province but throughout the entire Asian region.
According to reliable sources, the university is facing a severe shortage of funds to meet its financial obligations, including the payment of salaries and pensions to its employees before Eid-ul-Azha.
In a letter addressed to the Secretary of the Finance Department of Khyber Pakhtunkhwa, Vice Chancellor Dr. Gul Majeed Khan expressed grave concerns about the ongoing financial crisis at Islamia College.
Also Read: Aawaz II Program and KP Govt Collaborate to Enhance Services for Gender-Based Violence Survivors
He highlighted that the institution has been grappling with financial challenges for several years. Despite the approval of Rs 200 million in financial assistance by the previous provincial cabinet, a significant portion of the allocated amount, namely Rs 97 million, remains unpaid.
The non-disbursement of these crucial funds has exacerbated the financial difficulties faced by Islamia College. As a result, the institution is currently unable to fulfill its financial commitments, including the payment of salaries and pensions to its employees for the months of June and July.
The uncertainty surrounding the disbursement of salaries has caused distress and anxiety among the college's dedicated staff.
They are calling for immediate action to release the outstanding grant of Rs 97 million, along with an additional allocation of Rs 233 million, to alleviate the university's financial woes. This infusion of funds is seen as essential to ensure the smooth functioning of the institution and to steer it out of the prevailing financial crisis.
The employees of Islamia College Peshawar fervently hope that the relevant authorities will take prompt action to address the financial challenges faced by the institution. It is crucial to ensure the stability and continuity of this esteemed educational establishment, which has played a significant role in shaping the future of countless students over its illustrious history.
Hits: 16